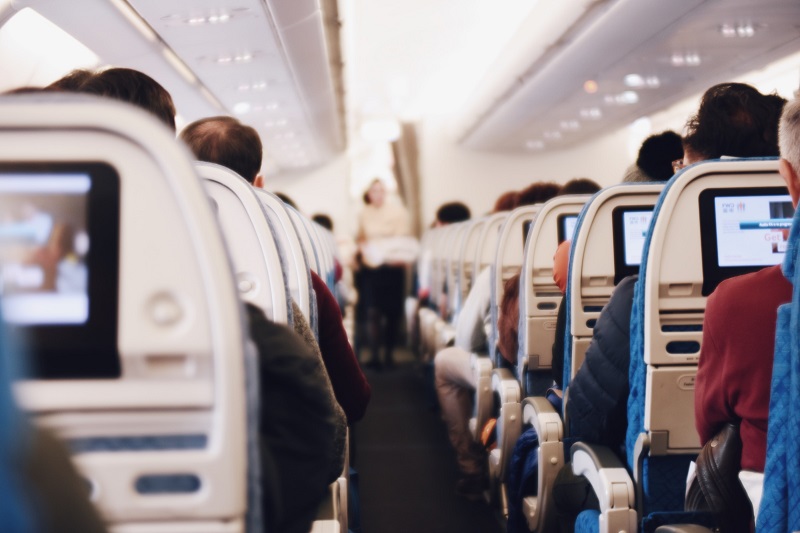 Trip to Europe? Be prepared for delays at airports
Trip to Europe? Be prepared for delays at airports
Airports in Europe can expect another busy summer as travel worldwide returns to pre-pandemic levels.
After being forced to cancel thousands of flights due to strikes and staff shortages to avoid long lines at major airports, airlines have stated that they are prepared to prevent a repeat of last year's travel chaos.
Britain
After receiving a better pay offer, the Unite union postponed the first summer strike on June 12 at London's Heathrow Airport, which involved over 2,000 security personnel.
At Birmingham Airport, approximately 100 security personnel, terminal personnel, Menzies-employed aircraft fuelers, and other personnel are voting to strike. The airport operations would be severely impacted by strikes that could start in July.
At London Heathrow Airport, more than 2,000 security personnel have announced a new round of pay strikes.
To give members more time to vote on a new pay offer, the Unite union has cut its original 31-day strike schedule this summer to 29 days.
The walkouts will now begin on June 28 rather than June 24, as originally planned. Till the end of August, they are anticipated almost every weekend. The precise dates of the strikes will be as follows if the payment agreement is rejected:
28, 29, and 30 of June
The weeks of July 14–16, 21–24, and 28–31
The following dates: August 4–7, 11–14, 18–20, and 24–27
These dates fall on the first day of the school break and the UK's August bank holiday.
Keep Reading
France
Due to strikes involving French air traffic controllers (ATC), there have been more delays and fewer flights throughout the country, which has increased airspace congestion in Europe.
The planned ATC strike has recently prompted the French aviation regulator to request that airlines cancel a third of their flights from the Paris-Orly airport on June 6. Additionally, it requested a 20% flight reduction at Lyon, Marseille, Nice, Toulouse, Bordeaux, and Nantes and urged travelers to reschedule their travel plans if at all possible.
The 36-hour strike, which primarily affected overflights not bound for France, forced Ryanair to cancel 400 flights, the airline reported on June 6.
Italy
On June 20, several unions that represent workers in the aviation industry announced a 24-hour nationwide strike over pay and working conditions.
Airport handling services, airline and airport personnel, as well as air transport and related businesses, according to the ENAC Aviation Authority, would all be impacted by the strike. Also anticipated were flight cancellations and delays. Flights operated by the budget airline were impacted when the staff of Vueling also walked out.
On Tuesday, June 20, baggage handling and air traffic control employees across Italy's airports will be on strike for a full day.
Due to the participation of three of the largest transport worker unions in the nation, most major airports are likely to experience some disruption. The worst affected areas will be the check-in counters and baggage retrieval, but there is a chance of flight delays and cancellations as well.
Airports in Genoa, Milan, Florence, Naples, Pisa, and Rome will also be impacted.
In July, there will be a 24-hour strike by public transport workers in Italy. The walkouts will have an impact on the metro, ferries, and trains. In July, Italian public transport employees will go on a 24-hour strike. The walkouts will have an impact on the metro, ferries, and trains.
Sweden According to the Swedish Transport Workers Union, airport controllers at Landvetter Airport in Gothenburg and Bromma Stockholm Airport will strike on July 3 if a new labor agreement is not reached.
On July 5, employees at Stockholm's Arlanda, the nation's busiest airport, including those who work in X-rays, goods checks, and gate reception, will be following.
Belgium
Unhappy workers will throng Belgium's streets to protest against social dumping and violations of their right to strike. Employers who use labor that is less expensive than what is available do so to cut costs.
Bus, tram, and metro service disruptions are anticipated as a result, according to STIB-MIVB, the main transport provider in Brussels.
Norway
Due to a shortage of air traffic controllers, passengers flying out of Copenhagen, Denmark, have been warned to expect flight delays and cancellations.