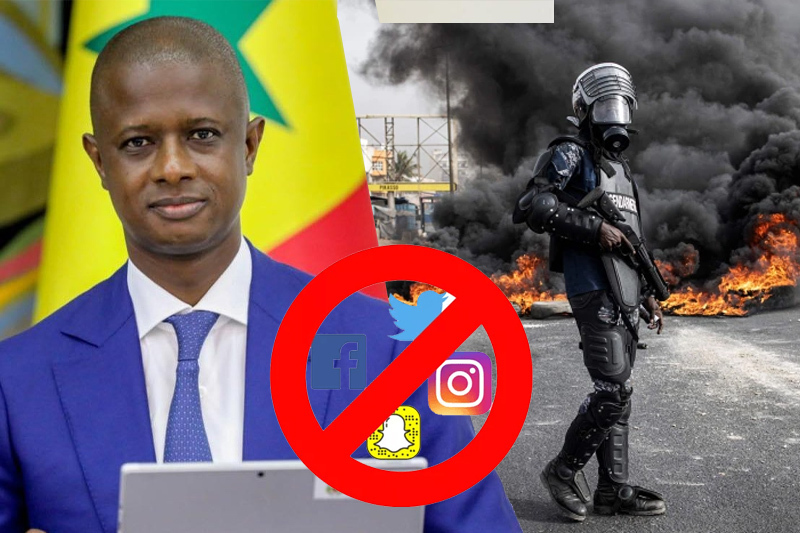 social media blocked in senegal following unrest over opposition leaders sentencing
Social Media Blocked in Senegal Following Unrest Over Opposition Leader's Sentencing
In the wake of the sentencing of Senegal's opposition leader Ousmane Sonko, social media and messaging platforms have been blocked in the country. The unrest erupted after Sonko was handed a two-year jail term for immoral behaviour, although he was cleared of rape charges. The blocking of social media is seen as an attempt by the government to control the dissemination of information and prevent the escalation of violence. This article explores the implications of the social media blockade and the political landscape surrounding the case.
Unrest and Clashes
Following the court's verdict, Sonko's supporters took to the streets in several cities, resulting in clashes with the police. The confrontations led to the deaths of at least nine people. The sentencing of Sonko, a prominent politician, has raised concerns among his supporters that he may be barred from contesting the upcoming presidential election. Sonko's political party, Pastef, called for protests, prompting the government to take measures to curb the unrest.
Social Media Restrictions
The Senegalese government implemented restrictions on social media platforms in response to the ongoing protests. The intention behind the move was to prevent the spread of "hate and subversive messages," according to Interior Minister Antoine Félix Diome. As a result, popular platforms such as Facebook, Instagram, Messenger, Telegram, TikTok, WhatsApp, and YouTube have been inaccessible to users in Senegal. While some individuals have resorted to using virtual private networks (VPNs) to bypass the restrictions, not everyone is familiar with such software.
Keep Reading
Implications and Criticisms
The blocking of social media has generated discontent among the population, with many expressing their frustration over the limitations imposed on their freedom of expression and access to information. Critics argue that the government's actions are an attempt to control the narrative and suppress dissent. By restricting social media, authorities can regulate the flow of information and limit the ability of protesters to organize and mobilize.
Violence and Economic Impact
The unrest and clashes that followed Sonko's sentencing have had a significant impact on various aspects of Senegalese society. Violent incidents were reported in several districts, particularly at the university campus in Dakar, where police used tear gas to disperse protesters. The resulting chaos has led to the closure of many businesses, further exacerbating the economic challenges faced by the country.
Political Tensions and Accusations
Beyond the immediate implications of Sonko's case, there is a broader political context in Senegal. There are concerns among some segments of the population that President Macky Sall may be seeking an unconstitutional third term in office, although he has not explicitly stated his intentions. The accusations against Sonko and other opposition figures have raised suspicions of politically motivated prosecutions. Critics argue that these cases are aimed at weakening political opponents and consolidating power. The blocking of social media and messaging platforms in Senegal following the unrest triggered by Ousmane Sonko's sentencing has sparked controversy and exacerbated political tensions. While the government claims it aims to prevent the spread of inflammatory content, critics argue that the restrictions are an attempt to suppress dissent and control the narrative. As the situation unfolds, it remains to be seen how the opposition, the government, and the international community will respond to the ongoing political crisis in Sene