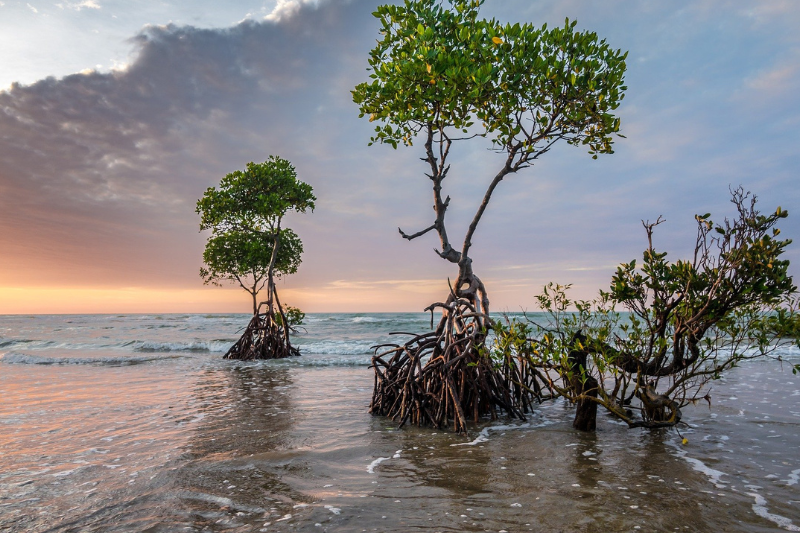 salt tolerant mangroves capture attention of environment experts at red sea global
Salt-tolerant mangroves capture attention of environment experts at Red Sea Global
In line with Saudi Arabia's mission to promote biodiversity and sustainability and reach its environmental ambitions, Red Sea Global has launched an ambitious nursery project to grow 50 million mangrove trees in the kingdom by the end of the decade.
Mangroves grow in coastal intertidal zones. Their promising capacity to store large amounts of CO2 – around 200 to 2,000 metric tonnes per hectare over a period of 50 years – has helped the salt-tolerant species of trees capture the attention of environment experts.
Compared to tropical rainforests, mangroves can even isolate carbon at rates two to four times higher. The species enhance biodiversity and often become home to various marine lifeforms. The nursery project is part of the Saudi Green Initiative, which promotes carbon neutrality.
Keep Reading
Nurseries Strategically Located Near A Water Source Within The Intertidal Zone
Briefly explaining the plantation process and the proficiency involved, John Pagano, CEO of Red Sea Global, said the seedlings will be cared for in the nursery for around eight months until they reach a height of 80 cm. They will then be carefully transplanted in designated mangrove parks.
The process of cultivating and transplanting requires sufficient planning, he added. In order to ensure optimal growth, the nurseries are strategically located near a water source within the intertidal zone – the area where the ocean meets the land between high and low tides.
Mangrove-planting initiatives aren't rare in Saudi Arabia as several prominent companies have also launched similar projects. For example, Aramco has planted over 4.3 million mangrove trees along the Arabian Gulf and Red Sea coastlines.