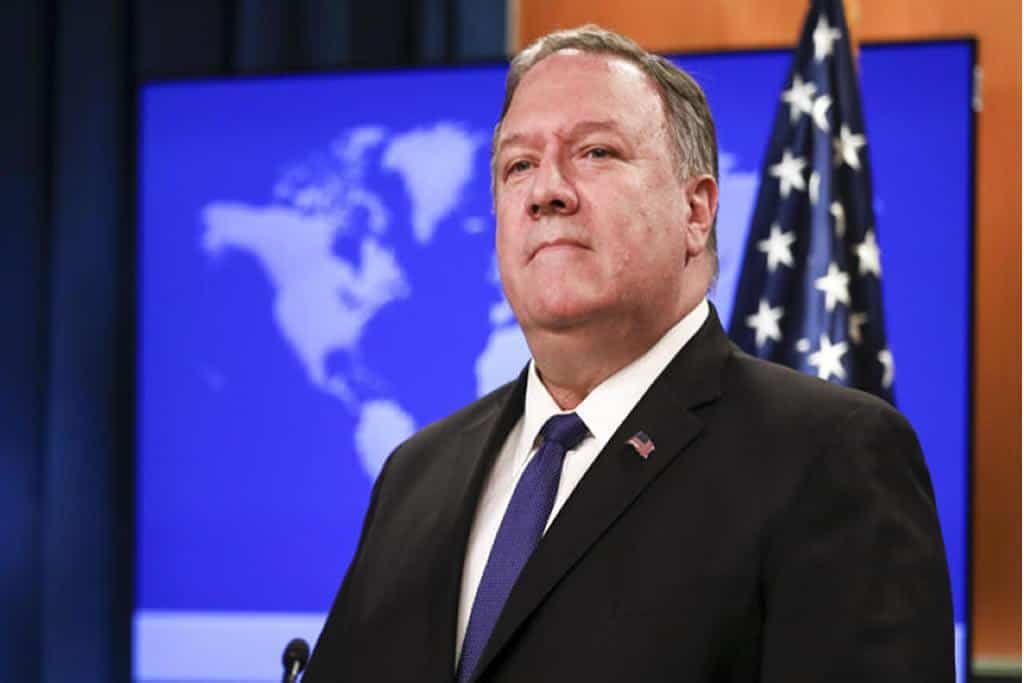 Pompeo arrives in Kabul to resume peace deal talks
To resume the peace talks between US and Taliban, US Secretary of State, Mike Pompeo arrived in Kabul on Monday. Pompeo's surprise visit to Kabul highlights the urgency of the matter. He was received by Zalmay Khalilzad — the lead US negotiator in talks with the Taliban — at the Kabul airport.
The US did not want to miss even the slightest of opportunity to close the deal, especially when the intra-Afghan peace process has been stalled over the ongoing political turmoil in Afghanistan. The country's leaders, Ashraf Ghani and Abdullah Abdullah, are fighting over the claim to be Afghanistan's elected president.
Pompeo held separate and joint meetings with both the rivals.
"We have tried… for the last several weeks to try to find the formula and encourage them to come to an agreement," a senior state department official said, according to a pool report.
Pompeo has come "to help push, to encourage and to point out what our expectations are and what that assessment is if they don't do the right thing".
New York state coronavirus infected cases rise to 15,168, todays analysis says
A State Department official, who accompanied Pompeo, spoke to reporters on the condition of anonymity. He said, "We are in a crisis. The fear is that unless this crisis gets resolved and resolved soon, that could affect the peace process, which was an opportunity for this country that (has) stood in this 40-years-long war. And our agreement with the Talibs could be put at risk."
The US and NATO forces have already initiated the troop withdrawal process. Though it has reached a slow turn amid the ongoing global outbreak of coronavirus. The US authorities are pressing hard to reach a deal before the negotiation window between Taliban and Afghanistan gets shut again.
The complete withdrawal of US forces from Afghanistan is dependent on Taliban's commitment to prevent other terror group from entering and operating in Afghanistan. Things fell out after the phase one signing of the deal, i.e. in Qatar on Feb. 29, as Ghani refused to fulfill his part of a promise made in the US-Taliban deal to free up to 5,000 Taliban prisoners, as a goodwill gesture in exchange of 1000 Afghan prisoners.