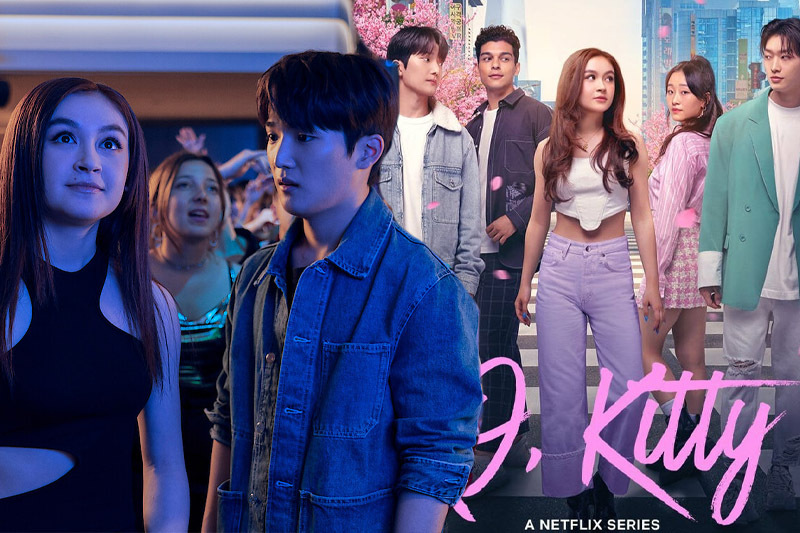 Korean Reacts To "Unrealistic" Portrayals Of Korea In Netflix's "XO, Kitty"
Korean Reacts To "Unrealistic" Portrayals Of Korea In Netflix's "XO, Kitty"
Netflix's "XO, Kitty" released on 18 May 2023. The romantic drama is produced by Jenny Han; Sascha Rothchild and Matt Kaplan. It is the Netflix spin-off series of the massively successful "To All The Boys" movie series.
"XO, Kitty" is a story about Kitty who embarks on a quest to find her true love. The series takes place in South Korea. Anna Cathcart is playing the role of Kitty. The cast also includes Minyeong Choi, Gia Kim, Sang Heon Lee, Anthony Keyvan and Théo Augier.
Korean fans had been interested in how South Korea would be portrayed in the series. Some fans reacted to "unrealistic" portrayals of South Korea in the series. They said that certain things in the series do not make sense.
Keep Reading
A Korean netizen pointed out certain discrepancies between lifestyle in South Korea and the series. He said that the fashion in certain scenes was not up to the mark. He felt it was the opposite of the fashion in South Korea. He also said that Koreans do not eat cupcakes for lunch. He said that the series did not portray realistic scenes of Korean culture and families.
Koreans gave mixed reactions to the first episode of the series. They felt that some scenes were pretty unbelievable. Some people also criticized the show.
A Korean user wrote, "There are some scenes that stand out, but for the most part, it's pretty good, LOL. It's not like how they messed up in Emily In Paris." Another user wrote, "The writer is a Korean-American who has never lived in Korea, so how much would they know? They should have done some more research…"
Will there be a season 2 of "XO, Kitty"?
Netflix has not confirmed whether there will be a season 2 of "XO, Kitty". Based on the series finale, there could be season 2 of the series.