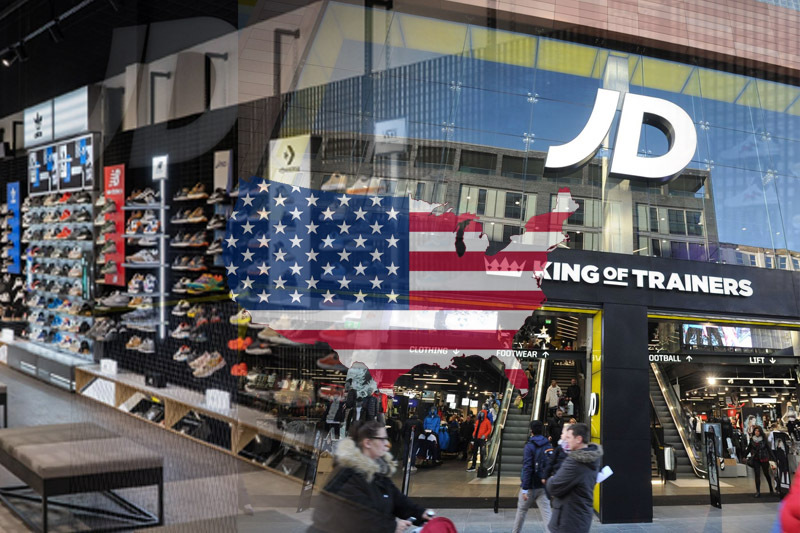 JD Sports expands into America as sales surpass £10 billion
JD Sports expands into America as sales surpass £10 billion
JD Sports' revenues soared beyond £10 billion for the first time this year, solidifying the footwear and leisure gear juggernaut's place among the UK's most prosperous shops.
JD continues to expand, notably in America, where many UK retailers, including Tesco and M&S, have previously failed, despite the high street struggling and the fierce competition on the internet.
Analysts predict that JD shares, up about 2000% in the previous ten years, might continue to rise.
Currently valued at £8.8 billion, the company is worth more than Next, widely considered as Britain's best-run store.
This morning, Peter Cowgill's successor as CEO, Régis Schultz, said: "The beauty of JD, the magic of JD, is that our buyers are the greatest in the world. There is always something new coming, so we don't rely on just one company or one product.
Related Posts
Although inflation has driven prices up by 5% to 10%, the majority of the younger clients often don't have mortgages.
"Unemployment is very low, and the young adult is benefiting from this situation," said Schultz, who was hired in response to worries about corporate governance around the all-powerful Cowgill, who serves as both chair and CEO.
Over the course of 18 years, Cowgill grew the company up, earning £5.5 million in an exit arrangement.
The appointment of our new CEO, Régis Schultz, prompted a reevaluation of this approach and a sharpening of the business emphasis, according to chairman Andrew Higginson. Since then, we've sold off a lot of our fashion companies and are focusing our efforts on fewer projects. The business's organizational structure has also been simplified, with the number of direct reporting to the CEO dropping from over 30.
In the US, there are now 138 shops. Sainsbury's, Marks & Spencer, Dixons, Tesco, and HMV all made attempts but failed in the United States. JD anticipates opening 500–600 additional US locations eventually, which would be a remarkable accomplishment.