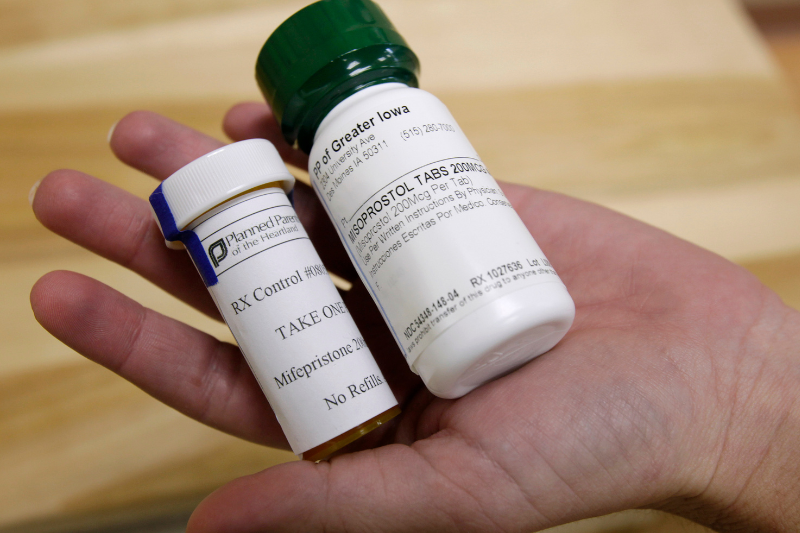 is mifepristone the 'best method' to terminate pregnancies
Is Mifepristone The 'Best Method' To Terminate Pregnancies?
The Biden administration has asked the US Supreme Court to review a lower court opinion that made mifepristone available but placed restrictions on its distribution.
The Justice Department argued limitations on access to the abortion pill would be "damaging for women and healthcare providers around the Nation."
The government called the drug the "best method" to address early pregnancies and highlighted the Food and Drug Administration's earlier determination that the pill is effective and safe.
The lower court's decision would compel the FDA to go back to restrictions that the federal agency has found to be "unnecessary", lawyers for the Justice Department wrote.
Danco Asks Court To Take Up The Case
The filing came shortly after manufacturer Danco Laboratories filed its own petition seeking a review of the lower court ruling by the Supreme Court.
Last month, a three-judge panel on the 5th US Circuit Court of Appeals in New Orleans rolled back FDA deregulation on the abortion drug.
The ruling brought an end to the availability of mifepristone by mail and also stated the drug can only be administered through the 7th week of pregnancy and not the earlier 10 weeks.
In the ruling, Judge Jennifer Walker Elrod wrote that in loosening the pill's safety restrictions, the agency failed to address concerns over whether the product would be safe.
The Justice Department called the decision "unprecedented". Previously, the top court issued an injunction keeping the administration's deregulated rules in place while the case proceeds.
Keep Reading
Abortion Pill Remains 97% Effective
In the present scenario, mifepristone remains available in US States where terminating pregnancies is legal under conditions approved by the FDA.
Over five million women have used the drug since the FDA approved its use in 2000, Danco Laboratories, which markets mifepristone under the brand name Mifeprex, said.
The pill remains 97% effective in terminating early pregnancies, although the company says 3% of women who administer the drug would require surgical intervention for various reasons.
Mifepristone is taken with misoprostol in a two-drug regimen that first deprives the foetus of hormones and then causes cramps and contractions to expel it from the womb.