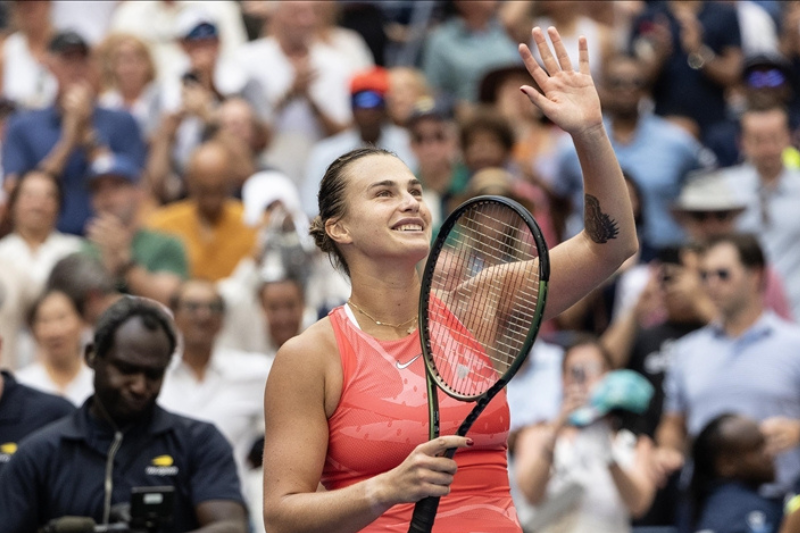 aryna sabalenka and coco gauff faceoff at us open, who will it be
Aryna Sabalenka and Coco Gauff Faceoff at US Open, Who Will it Be?
Last updated on September 11th, 2023 at 07:53 am
Aryna Sabalenka and Coco Gauff are both vying for the US Open women's singles title, but there will be only one champion. Who will it be? The Belarusian came up as the winner after defeating Madison Keys in a thrilling semi-final. And Gauff beat Karolina Muchova in a nerve-wrecking match which was disrupted by climate activists, wherein one of the protesters glued his feet to the floor.
Sabalenka is the first woman, since Serena Williams in 2016, to reach the semis of all four majors in a single season. She had a breeze until the nail biting semifinal against Keys. But the 25-year-old sealed her 50th match with a win. And now, she is set to emerge as the new No. 1 in women's tennis.
However, it won't be easy. Having finished second to Iga Swiatek in the 2022 French Open, Gauff has set her eyes on the US Open championship this year. She made it sure to seal her spot in the final, clutching her victory, winning a 40-shot rally against the Czech. Gauff is young and energetic, and has eyes on the trophy. At just 13 years of age, she was the youngest to play in a junior US Open final in 2017. 
Keep Reading
Gauff sent ripples of excitement at 15 years of age when she took on Venus Williams and beat the former World No. 1 in the first round. The teen player draws inspiration from the Williams sisters. And now at 19 years of age, Gauff is a craze. She's showing no signs of stopping yet. Former South African tennis player Cliff Drysdale says the teen needs to continue to play defensively and leverage her lightning speed. He said Gauff needs to be more aggressive to dominate the match against Sabalenka.
As for Sabalenka, Drysdale believes she should utilize her power groundstrokes after a power serve. Alexandra Stevenson, former American professional tennis player, says the Belarusian needs to watch her serve mechanics. Her advice for Sabalenka is to cover the court and use her newfound net game to unbalance Gauff.
Sabalenka has more confidence and expertise over prodigy Gauff, but only the final match will determine the champion.