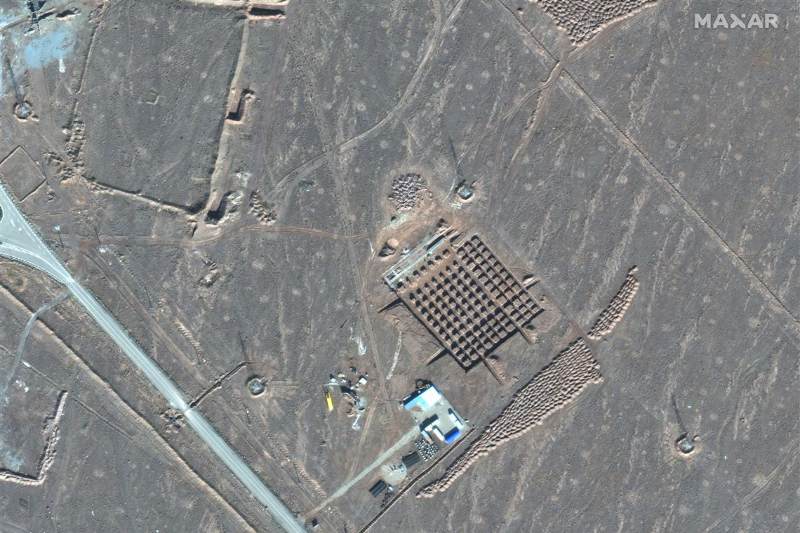 Iran Gives World Jitters As It Starts Activity In Fordow Nuclear Facility
Iran Gives World Jitters As It Starts Activity In Fordow Nuclear Facility
Last updated on December 21st, 2020 at 05:03 am
Iran Gives World Jitters: Iran is secretly building up its Fordow Nuclear facility, confirmed reports state. It has been building it up since 2009, but the disclosure happened only in 2015 when the nuclear peace treaty was signed between Iran, the US and other Middle Eastern countries. 
The Fordow Fuel Enrichment Plant is Iran's huge asset and bargaining chip against the rest of the Western world. As an Iranian underground uranium enrichment facility, it is located 20 miles northeast of the Iranian city of Qom, near Fordow village. This is where a former Islamic Revolutionary Guard Corps base was also situated. The site is under the control of the Atomic Energy Organization of Iran which has been under scrutiny of International Atomic Energy Agency (IAEA).
While the IAEA chief had already suggested Iran relook its equations over the Nuclear Treaty once Biden took office, Iran has snubbed the suggestion.
Construction is therefore in full swing, as it seems Tehran has no plans of coming on a level ground over a peaceful nuclear deal again. This is an indication that the world has something to worry about more than the Covid-19 vaccine race amongst the various countries. Iran holds one of the biggest uranium deposits in the world. Uranium can be hugely used for developing nuclear weaponry, threat that looms on humankind if Iran decides to go on war.
Construction on the Fordow site, it is confirmed began in late September. Satellite images obtained from Maxar Technologies show the construction taking place at a northwest corner of the site, near the holy Shiite city of Qom some 90 kilometers (55 miles) southwest of Tehran.
It remains well hidden for protection against airstrikes, especially from the US. Additionally, Iran has been building at its Natanz nuclear facility too, after a mysterious explosion in July there that Tehran described as a sabotage attack.
As the Obama led Nuclear Deal collapsed under Trump administration, Iran has gone back to the drawing board and redefining the deal on its own. It has thus decided to start enrichment of its most portent nuclear facility.
As of now, Iran is enriching uranium up to 4.5%, in violation of the accord's limit of 3.67%. Iran's parliament has passed a bill that requires Tehran to enrich up to 20%, a short technical step away from weapons-grade levels of 90%. The bill also would throw out IAEA inspectors.