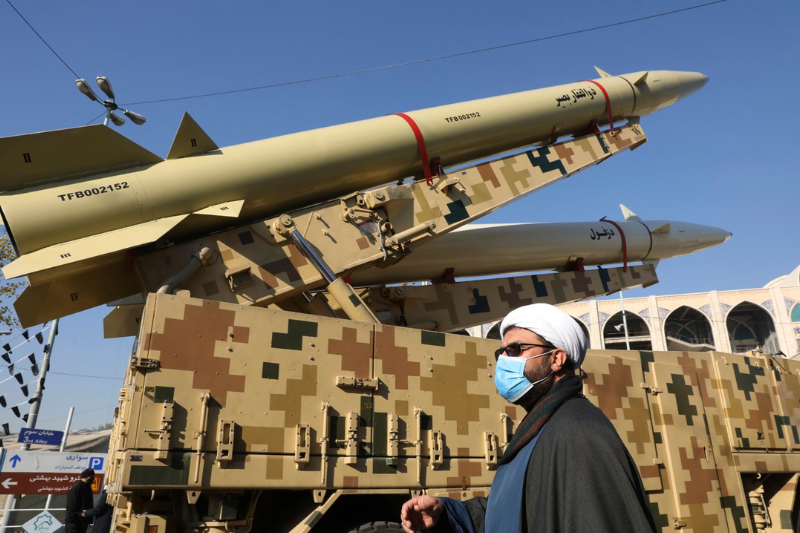 iran accuses israel of plot to sabotage missiles report
Iran Accuses Israel Of Plot To Sabotage Missiles: Report
The Islamic Republic of Iran has accused Israel of plotting to sabotage Iran's defense industry, aviation and missile production, according to a recent report by Iranian state TV.
The authorities in Iran reportedly thwarted Israel's plan. Iranian state TV reportedly said, "The intelligence unit of the Defense Ministry thwarted one of the largest sabotage plots targeting Iran's missile, aviation and airspace military industry."
Iran said that the sabotage plots targeting its missile were carried out under the guidance of the Zionist intelligence services, one of the main entities in the Israeli Intelligence Community.
An unnamed Iranian defense ministry official reportedly said that Israeli agents were trying to introduce defective parts into the production of advanced Iranian missiles.
Israel did not respond to the Iranian state TV report. 
Keep Reading
Israel vs Iran
Last month, Yoav Gallant, the Minister of Defence of Israel, accused Ali Hosseini Khamenei, the Supreme Leader of Iran, of guiding a terrorist campaign against Israelis and Jews. He said that the Islamic Republic of Iran ordered more than 50 attacks against Israel in the past few years. Gallant claimed that Israel thwarted most of the Iranian plans against Israelis.
The Israeli Minister further said that his country would prepare in every way to prevent Iran from getting a nuclear weapon.
Recently, Iran banned Mostafa Rajaei, a famous Iranian weightlifter, because he shook hands with Maksim Svirsky, an Israeli weightlifter, at the World Masters championship in Poland.
Iran Weightlifting Federation reportedly banned Mostafa Rajaei for life from entering all sports facilities in the nation. The governing body for weightlifting in Iran reportedly also dismissed the head of the delegation, Hamid Salehinia, over the matter.
In 2021, the Supreme Leader of Iran reportedly urged Iranian athletes not to be in contact with Israeli athletes. He called the Israeli athletes a representative of the Israeli criminal regime.
In 2019, Alireza Firouzja left Iran and became a citizen of France because the Iranian Weightlifting Federation banned him from playing in the 2019 world championship.
Recently, Israeli Prime Minister Benjamin Netanyahu said that Iran conducted several attacks against Israelis in recent years.
When Israeli Defense Minister Yoav Gallant visited Azerbaijan in July, he slammed the authorities in Iran. Israel has had a strategic alliance with Azerbaijan, which shares a border with Iran.
According to reports, Israel reportedly sold billions of dollars worth of arms to Azerbaijan over the years.