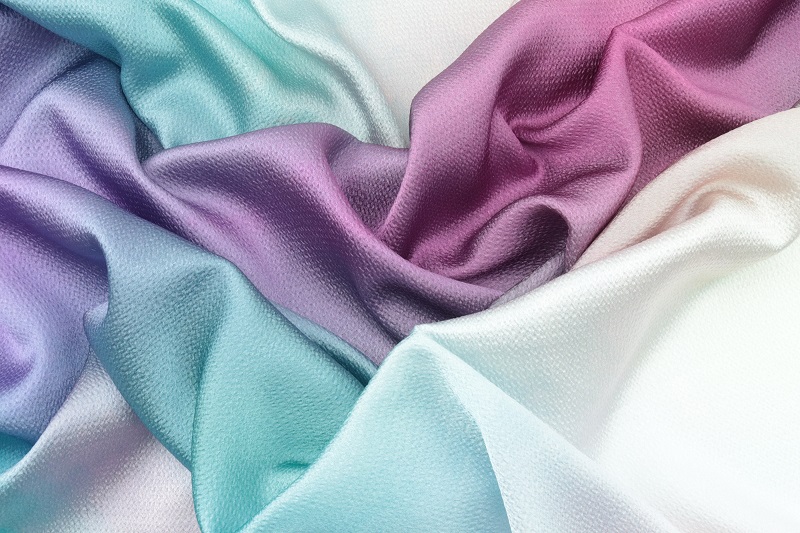 If you often get confused between silk and satin, this article is for you
If you often get confused between silk and satin, this article is for you
Both silk and satin are associated with luxury and superior properties. But they often get confused for each other. In reality, the two fabrics differ in terms of composition, manufacturing, appearance, maintenance and overall properties.
Here's a breakdown of the prominent differences between silk and satin.
Composition
Silk is often considered more luxurious than satin owing to its natural origins. The fiber is produced by silkworms and is known for its smoothness, strength and lustrous appearance.
On the other hand, satin refers to a specific weave style that can be made from different materials, including silk. The fabric has a smooth and glossy surface with a lustrous sheen.
Manufacturing
As mentioned earlier, silk has natural origins – manufactured using a complex and delicate process involving silkworms. Silk threads are eventually woven into silk fabric.
Satin involves a specific weaving technique – floating the longitudinal threads over the horizontal ones to produce a smooth and shiny surface.
Keep Reading
Texture And Appearance
Silk feels lightweight and comfortable against the skin. It has a natural sheen, unique smoothness and softness, and a great luxurious appearance.
But satin can vary in weight and thickness depending on the specific type of fiber used. It comes with a smooth and slippery texture.
Properties
Silk is gentle on sensitive bodies. It is less likely to cling to the skin and – being breathable – can efficiently regulate temperature by keeping you warm in winters and cool in summers.
Satin fabrics, on the other hand, tend to be relatively less breathable, especially the ones manufactured from synthetic entities.
Maintenance
Silk requires special care. It's always advisable to hand wash silk items or use your washing machines in gentle mode – while avoiding direct sunlight and chemicals when caring.
Satin is more durable, however. Fabrics involving silk threads can often be washed and dried without special precautions. But it's still recommended to check the care instructions.