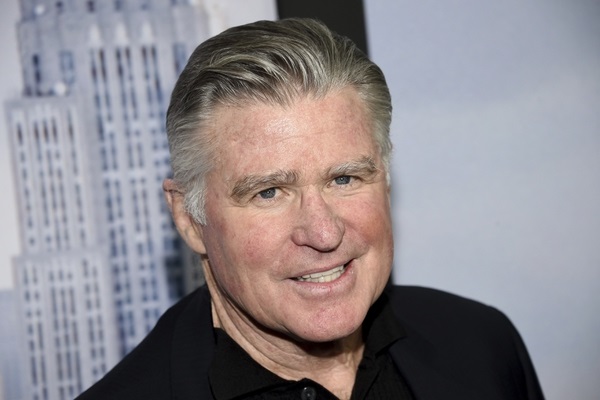 Golden Globe nominee Treat Williams dies in motorcycle crash aged 71
Golden Globe nominee Treat Williams dies in motorcycle crash aged 71
Born Richard Treat Williams in 1951, the actor died Monday aged 71 in a fatal motorcycle crash in the US state of Vermont. His family confirmed the cause of his death in a statement released to Deadline, revealing their great shock over the incident.
Williams' 50-year acting career saw him appear in a number of prominent films, including Deep Rising, Things to Do in Denver When You're Dead, Prince of the City, and Hair. He has even received multiple Golden Globe nominations.
Vermont state police said the accident was currently being probed but that initial inquiries suggested an SUV had turned left across Williams' path, he was unable to avoid a collision and suffered critical injuries after being thrown from his motorcycle.
The actor was often seen posting messages on social media about his love for rural Vermont. He found work in the Broadway stage show of Grease in the 1970s, initially as an understudy but also as lead character Danny Zuko.
Keep Reading
His early film projects included Richard Lester-directed comedy The Ritz and the war film The Eagle Has Landed. Williams was seen playing a number of different characters in his career. He had a breakthrough in 1979 as George Berger in the film adaptation of hippy musical Hair.
The actor landed his first Golden Globe nomination for it. His second nomination for the award came for Sidney Lumet's 1981 police-corruption drama Prince in the City, in which he appeared as idealistic detective Danny Ciello.
Williams was also seen in Woody Allen's 2002 comedy Hollywood Ending, seabound horror Deep Rising, family drama The Deep End of the Ocean, and neo-noir thriller Things to Do in Denver When You're Dead.
His decades-long career also saw him land lead roles as well as guest appearances in a number of TV shows, including Everwood, which ran from 2002 to 2006 and saw him play the character of a doctor who moves with his family to smalltown Colorado.
He has two children with Pam Van Sant, whom he married in 1988.
We'll miss you, Williams.