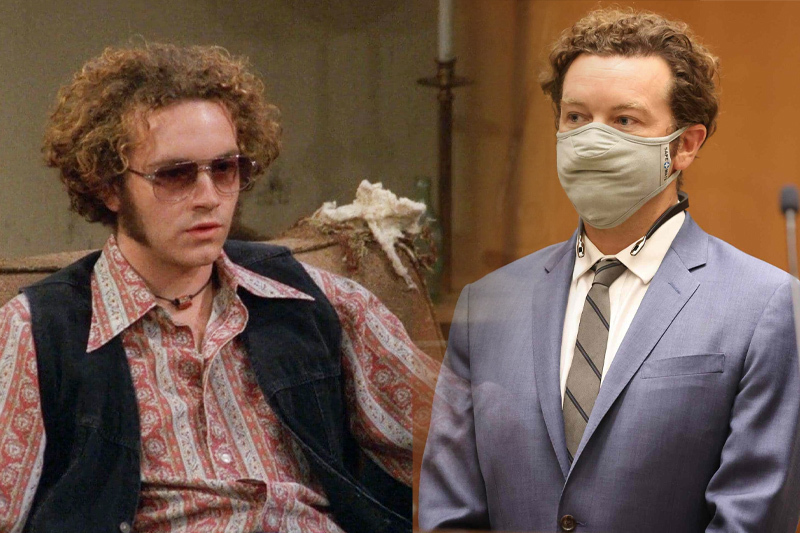 Danny Masterson: Star of That '70s Show guilty in rape trial
Danny Masterson: Star of That '70s Show guilty in rape trial
Danny Masterson was convicted of two out of three counts of rape on Wednesday in a Los Angeles retrial. He was led from the court in handcuffs, and could face an imprisonment sentence of up to 30 years.
Prosecutors said the actor, best known for his role in That '70s Show, forcibly raped three women – all former members of the Church of Scientology – in his Hollywood Hills home between 2001 and 2003.
They told the jury of seven women and five men Masterson drugged his victims' drinks so he could rape them, adding he used his prominence in the church to dodge consequences for decades. His wife Bijou Phillips – an actor and model – was seen weeping as he was led away.
Keep Reading
Jurors reached the verdict after deliberating for seven days. Unfortunately, they couldn't reach a verdict on the third count, which alleged the actor raped his then-girlfriend of five years. Masterson didn't testify.
The defense tried to discredit the women's stories and argued the acts were consensual. The Church of Scientology was also found to have played a major role in the trial. Founded in 1953 by L Ron Hubbard, it has several members who work in Hollywood.
The victims testified that when they reported the actor to the church, they were warned against reporting a member of such high standing to law enforcement. Masterson was at the peak of his fame at the time, starring as Steven Hyde on Fox's That '70s Show from 1998 until 2006.
The issue of drugging also played a significant role in the court. Deputy district attorney Ariel Anson said, "The defendant drugs his victims to gain control," in her closing argument. The actor wasn't charged with any counts of drugging.