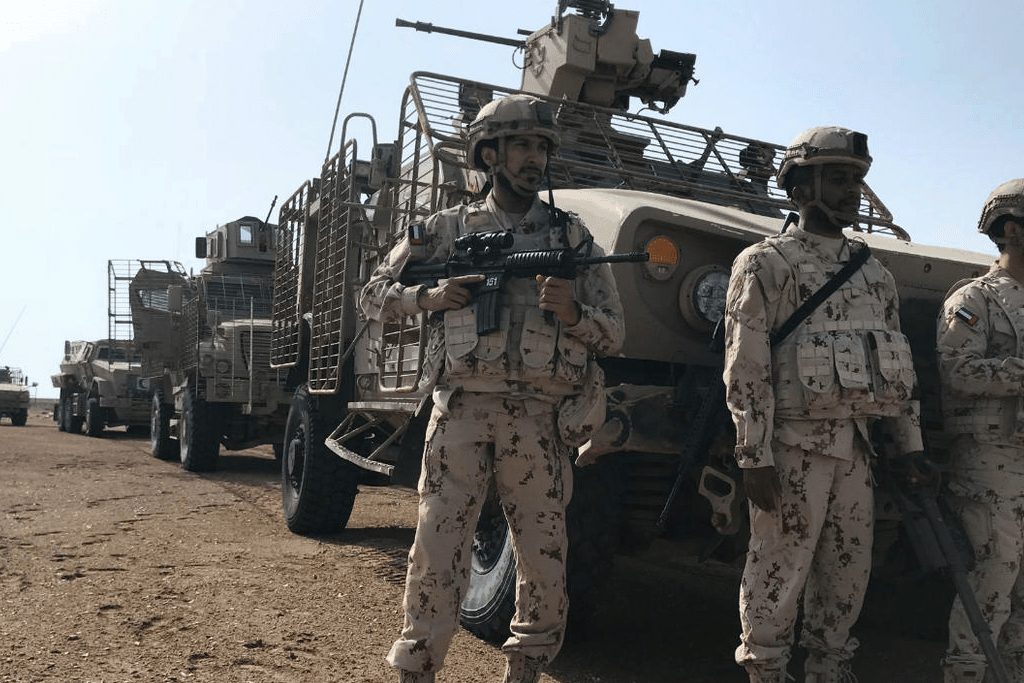 Emirati forces … an eternal imprint in Yemen's memory.
The UAE armed forces represented a difference, within the Arab Alliance to Support Stability in Yemen. In addition to its military effort in assisting brothers and combating terrorism, the armed forces have contributed to supporting humanitarian efforts, and have contributed prominent, pivotal and strategic roles in normalizing public life and advancing various developmental aspects in more than 22 Yemeni governorates, where a long and wide range of humanitarian, charitable and development projects have been implemented that It benefits all segments and societal groups.
The liberation of Al-Mukalla, the capital of Hadramaut, the largest Yemeni city from the hegemony and control of the terrorist organization Al-Qaeda, represented a pivotal turning point in the path of combating terrorism in Yemen, where qualified Yemeni security and military formations that were carefully trained by the Emirati forces managed to regain control of the city that Al-Qaeda transformed it into a closed "emirate" on its influence and control, which turned into an after-effect after the Emirati intervention that started from the established values ​​of Emirati values ​​in combating extremism and fighting terrorism, which made the UAE represent the spearhead in the international coalition to combat terrorism.
The researcher in the history of fundamentalist groups, "Muhammad Abdel Nasser Banaji," in a statement, considered that Hadramout, which is the largest governorate of Yemen and represents a third of the country, was threatened by the entire Al-Qaeda organization, which represented its control of the capital of the province, "Al-Mukalla", a nightmare for all The sons of Hadhramaut, as it will pave the way for the terrorist organization to expand its influence and control over other parts of the province, which was not achieved, thanks to the Emirates that have competently led the battle to liberate the "Mukalla" and were able with their own forces and the Yemeni units that qualified them to fight this battle .Many of the leaders and elements of al-Qaeda who survived being killed in the clashes, disguised themselves in women's clothes, to avoid being caught by the anti-terrorist forces.
Panaji pointed out that ending the presence and control of the so-called "Al-Qaeda in the Arabian Peninsula", which is the strongest branch of the extremist fundamentalist organization in Mukalla and the "Azan" region of Shabwa, which the organization declared a "emirate" for it, striking the organization's dens in "Abyan" and pursuing its elements in Marib Adjacent to the Saudi border, such an unprecedented achievement would not have been achieved without the UAE's support, extensive logistical support operations, and the serious and qualitative qualification of the forces that fought.
The UAE has a unique, effective and pivotal role in enhancing the capabilities of the national army forces, both at the armed and combat levels, by undertaking the task of qualifying more than 90,000 soldiers and commanders and enabling them to "advanced" technical and field capabilities. See more Latest news on africa.