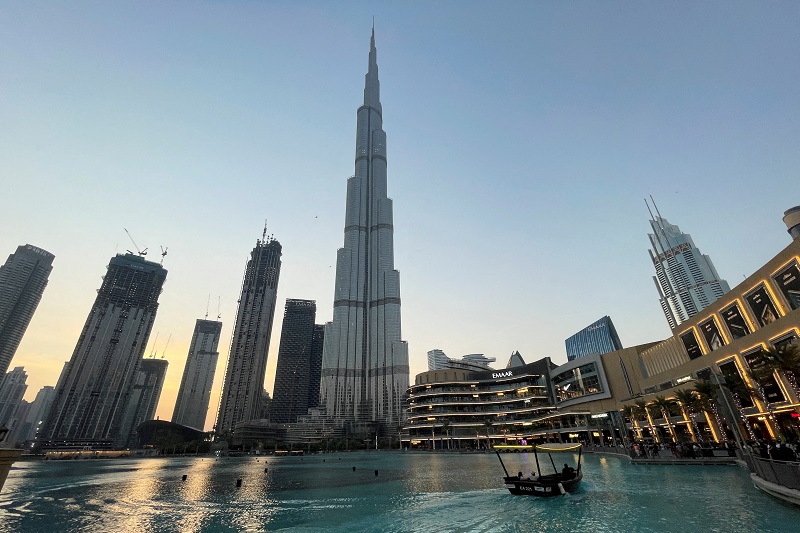 file photo: general view of the burj khalifa and the downtown skyline in dubai
Dubai's Virtual Assets Regulator enters Metaverse
By establishing its Metaverse HQ, Dubai's Virtual Assets Regulator Authority (VARA) has entered the metaverse. With this the Dubai regulator has become world's first authority to enter the emerging digital space with promising prospects.
The move is in line with Dubai's vision to create a "prototype decentralized regulator model". Expanding VARA to 'borderless audience' will enable it to be accessible to industry and government leaders and other authorities, thereby bolstering and shaping future economy to reach greater heights.
Also Read: Top 5 Companies That Are Great For MetaVerse Stocks in 2022
In a statement on Tuesday, The Executive Office said, "MetaHQ will serve as the primary channel to engage global virtual asset service providers to initiate applications, welcome new licensees, share expertise and drive worldwide interoperability."
The "bold move"
The decision to enter metaverse is a rather bold but well planned move by the Dubai authorities – the future prospects are immense.
"The bold move will be ushering a new era that will see the Dubai government leverage modern innovations to extend its services and regulatory power to audiences in an open technological expanse, without constraints or borders", Sheikh Hamdan bin Mohammed, Crown Prince of Dubai, said.
"Dubai maintains a leading position at the forefront of technological transformation. We have exceeded the role of an early adopter to become an innovator and participant in shaping the future of this technology," he added.
Using The Sandbox platform
The MetaHQ of VARA will be utilizing The Sandbox platform. This Ethereum blockchain based application allows users to create and then sell as well as purchase the digital assets. The application is backed by Japanese investment giant SoftBank.
Also Read: The Top 7 NFT Events of 2022 Around The World for Learning NFTs & Metaverse
Beginning of a "new phase"
VARA's MetaHQ will "enable the dynamic virtual assets sector to build economic resilience, accelerate social inclusion and address environmental sustainability," Sheikh Hamdan said. "Our presence in the metaverse, therefore, marks the beginning of a new phase in the Dubai government's march for the future, one that will have a positive impact in the long run."
VARA was launched on March 9 by Sheikh Mohammed bin Rashid, the Vice President and Ruler of Dubai. The authority has been established under Dubai Virtual Asset Regulation Law – Dubai's first law regulating virtual assets.
The entry of VARA in metaverse is the vision and belief of emirate's authority in this sector. Aimed towards better economy, this development will be interesting to watch. Share your views about this in the comment section below.