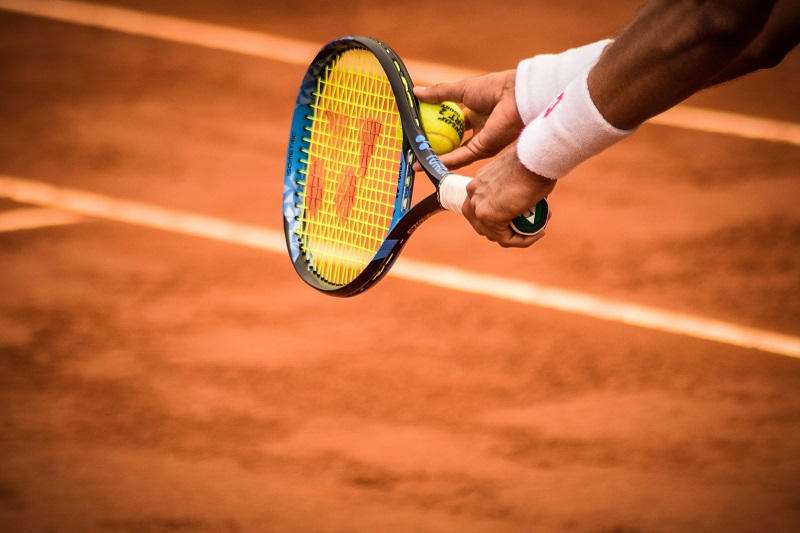 Wimbledon 2023: Celebrities call on club to drop Barclays multi-year sponsorship
Wimbledon 2023: Celebrities call on club to drop Barclays multi-year sponsorship
As the 2023 championships get underway on Monday, scores of celebrities, including Emma Thompson and Richard Curtis, have called on Wimbledon to end its multi-year partnership with Barclays over the bank's controversial support for fossil fuel projects.
The group claims the new sponsorship deal, reportedly worth at least $25.4 million a year, is putting Wimbledon's reputation at risk. One of the signatories, Curtis, said with the agreement, the club is endangering the planet and failing to meet public expectations.
Partnership Not Going In Line With Club's Environmental Policies
Barclays is profiting from climate chaos and accepting a sponsorship deal from them is an endorsement of these actions, the campaigners mentioned in an open letter to Sally Bolton, the chief executive of the All England Lawn Tennis Club (AELTC).
Caroline Lucas, the Green party MP and Christiana Figueres, who was head of the UN climate change convention, are among those who have signed the letter. Global Witness, Greenpeace UK, and the Big Issue Group are also supporting the campaign.
Keep Reading
The sponsorship agreement was announced last November with Barclays replacing HSBC after a whopping 15 years. The letter's signatories argue the partnership doesn't go in line with the club's cultural legacy and environmental policies.
Should Wimbledon Knock "Europe's Largest Fossil Fuel Funder" Out Of Competition?
In addition to setting ambitious targets to fight the climate emergency, Wimbledon has announced several sustainability measures in recent years. It's even working on a refillable water system on court.
Critics of the sponsorship deal, however, have accused the club of greenwashing. Campaigners said the financial institution had given over $38 billion to oil and gas companies in the past two years. The numbers are from an April 'Banking on Climate Chaos' report.
Calling Barclays "Europe's largest fossil fuel funder", Curtis said the bank has provided more than $190 billion to the industry since the 2016 Paris climate agreement. "They are also a set behind their peers … they've failed to rule out direct financing for new oil and gas."
Moreover, the campaigners said a survey conducted by Make My Money Matter – founded by Curtis – found 42% of 2,000 UK respondents said Wimbledon should knock Barclays out of the competition by dropping them as a sponsor, while 13% said they should not.