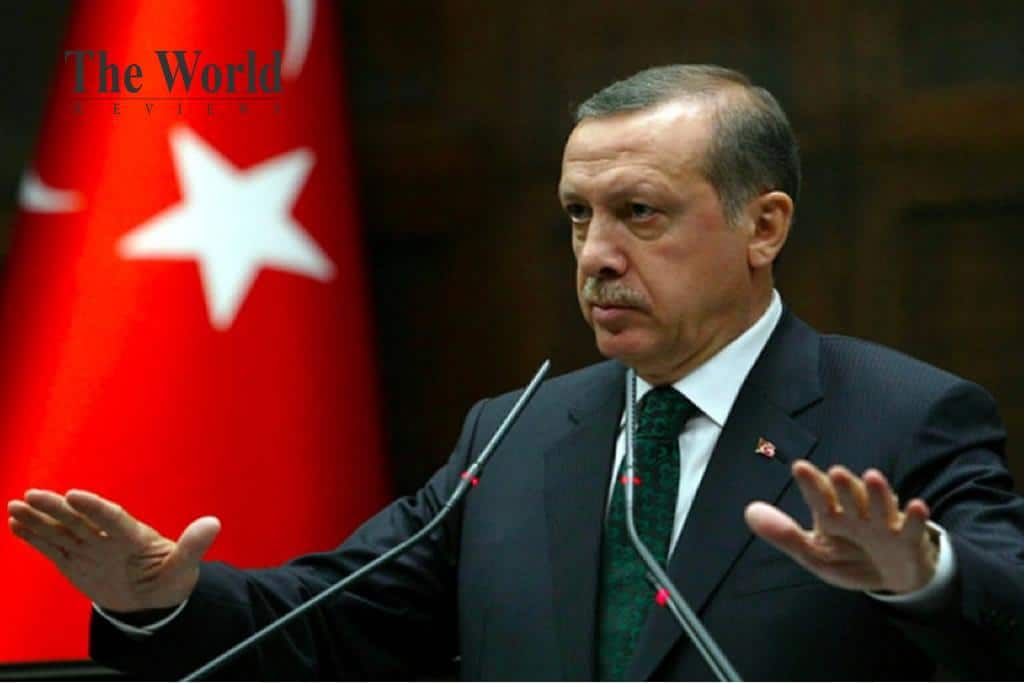 Why does Erdogan create a refugee crisis on the border with the EU?
Last updated on February 27th, 2023 at 06:47 am
According to the latest data, said the head of the Turkish Ministry of Internal Affairs Suleiman Soilu, more than 130 thousand illegal migrants have already crossed the border with Greece. Greece, which is struggling to stop the flow, says it is not ready for so many people.
Turkish President Recep Tayyip Erdogan bluntly stated that he did not plan to close the border with Europe or restrain migrants. Hearing about this, refugees from various countries, including from Syria and Iraq, began to draw to the border, hoping to get to Europe.
Also Read:- UKs Boris Johnson calls Saudi Prince Salman to discuss covid-19 pandemic
Fearing an influx of illegal migrants, authorities in neighboring Greece installed barbed wire at checkpoints – the border was closed on the European side. But those wishing to be in Europe continue, in the hope of luck, to line up, pitch tents or sleep right on bare ground. And many are still trying to break into Greece.
Over the past few days, migrants have already stoned Greek border guards and used metal rods. The border guards responded with tear gas.
A video appeared on Tuesday showing how the Greek coast guard shoots water next to an inflatable boat full of migrants, and then a Greek boat pushes the boat back into the sea, forcing her to return to Turkey.
Read similar more Erdogan News
> Erdogan intentionally provoked the migrant's humanitarian tragedy, tensions increase between Turkey and EU
> No support from EU to Erdogan in Syria, the Turkish sultan left Brussels without a deal
> Al Qaeda thanks Turkey for protecting it from Russia and Syrian army
Some who tried to cross the border by water still managed to get to the Greek island of Lesvos: on frames is a white inflatable boat in which more than 30 people are sitting, including small children. Behind the scenes heard the cries of local residents: "Leave, go back!"
In Turkey, where about 85 million people live, there are already 3.7 million refugees from Syria alone (about 44% of them are children), and authorities say they can no longer cope with the flow of illegal migrants.
According to the data for 2019, the vast majority – 98% – of Syrian refugees live in urban and rural areas, outside temporary accommodation centers or camps. The majority complains about the lack of work and the inability to feed the family. In Europe, refugees expect that a better life awaits them.
A similar problem today was acute several years ago, before the conclusion of an agreement on refugees between the European Union and Turkey in 2016. But then in the country there were 2.73 million Syrian refugees who also tried to get to Europe.
Greece could send back all arriving Syrian refugees to Turkey, and Turkey had to take them back.
In exchange, Turkey received 6 billion euros to help migrants and refugees.
For each illegal migrant returned to Turkey, Europe will provide asylum to one refugee from Turkish camps.
The agreement concerned only Syrians and did not apply to refugees from Iraq, Afghanistan, Pakistan or other countries.
After the signing of the agreement, the number of migrants arriving in Greece fell sharply.
Turkey's current decision actually means refusing to comply with the terms of this 2016 agreement. At the same time, President Erdogan said that the EU did not provide any assistance in resettling Syrian refugees to safe areas in Syria.
Erdogan made the decision to open the border immediately after 30 Turkish soldiers died in the Syrian province of Idlib as a result of air strikes. Turkey responded with strikes from the ground and air, later claiming 60 casualties from its shelling.
Idlib is now perhaps the most important point on the map of Syria. It was here that concentrated the forces of rebels and jihadists trying to overthrow Bashar al-Assad. That is why the troops of the Syrian president launched an offensive in December, which led to the mass displacement of people: almost a million residents fled from the war to the Turkish border.
At the same time, Erdogan pursues his own interests in Syria and considers Idlib his zone of influence: not only because of problems with refugees, but also because of the need to solve Turkey's domestic political problems. Many independent experts agree that Erdogan is trying to support the image of the Syrian Sunni defender from the Shiite government of Assad.
"Hey, European Union! If you try to call our operation in Syria an invasion, then we will open the borders and send 3.6 million refugees to you," Erdogan warned in October.
Click here to Read More Middle East Latest news and Latest news on Africa
UKs Boris Johnson calls Saudi Prince Salman to discuss covid-19 pandemic