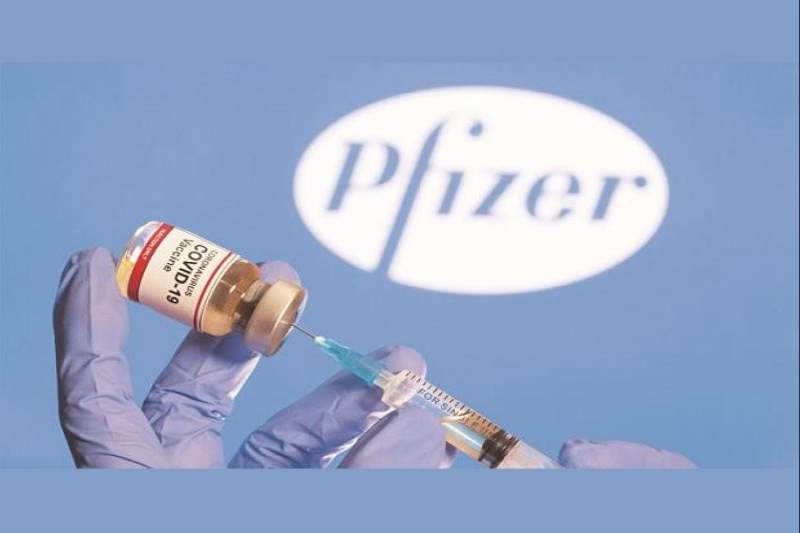 UK approves Pfizer-BioNTech's Covid-19 vaccine, to be rolled out next week
UK approves Pfizer: United Kingdom has lodged its name in history by becoming the first country to have authorized the use of a Covid-19 vaccine. MHRA (Medicines and Healthcare Products Regulatory Authority) has approved emergency use of the Pfizer-BioNTech's Covid-19 vaccine from next week. The 95% efficient vaccine against coronavirus will be rolled out next week for those most at risk. MHRA was given authority by government of UK to approve Covid-19 vaccine before January 1 as it gains complete power to authorize medicines in UK post Brexit. 
Pfizer has relayed of first vaccine lot to arrive in few days. UK, like many other first world nations, had bought 40 million doses of the Pfizer vaccine when it was showing high probability of success. These doses are targeted to immunize 20 million people in UK. Final trials have shown the vaccine to be 95% efficient with no adverse effects.
Spokesman from Department of Health and Social Care said, "The government has today accepted the recommendation from the MHRA to approve Pfizer/BioNTech's Covid-19 vaccine for use. This follows months of rigorous clinical trials and a thorough analysis of the data by experts at the MHRA who have concluded that the vaccine has met its strict standards of safety, quality and effectiveness."
Commencing next week, the vaccine jabs will be given to people in high risk category, including elderly, immunocompromised patients, and frontline workers. The pharma giant has told that 10 million of vaccine doses will soon be available. First 800,000 doses will be supplied to UK in coming days. Covid-19 vaccine by Pfizer and BioNTech is the first vaccine to have completed its journey from concept to final approval in a short period of 10 months. It is to be noted that no regulatory step or developmental phase has been skipped in development of this highly anticipated vaccine.
UK Prime Minister Boris Johnson posted a tweet on the historic development "It's the protection of vaccines that will ultimately allow us to reclaim our lives and get the economy moving again."
On the protocol of immunization to be followed next week onwards, Health Secretary Matt Hancock said that people will be contacted by NHS on their turn to receive the immunization. He said, "I'm confident now with the news today that from spring, from Easter onwards, things are going to be better and we're going to have a summer next year that everybody can enjoy."
Following the approval, at least 50 hospitals across the country along with vaccination centre venues are being set up for the immunization drive. NHS Chief Executive, Sir Simon Stevens has said that the country's healthcare system is preparing for "the largest scale vaccination campaign in our country's history."
UK authorities have prepared a "provisional priority list" to draw in people at maximum risk of contracting the virus. These include on priority the residents and staff of care home facilities, people over 80 years of age, and healthcare and social workers. These groups will receive the first stock of jabs starting as early as next week. Experts indicate that as more stocks of vaccine would be procured in 2021, mass immunization of other groups will initiate. These will include people over 50 years and young people with pre-existing conditions. This will ensure equitable distribution of vaccine across the demography and geographies.
The vaccine is to be given in two shots and 21 days apart. Second dose is given as a booster to the first. Experts say that it takes few days for the body to develop immunity against the SARS-CoV-2 virus, and thus the booster dose is necessary.
The ideal temperature requirement of this vaccine storage is -70C but the firms say that for up to 5 days the vaccine can be stored in refrigerator at 2-8C temperature. This will make transportation of vaccines easier logistically.
Even after getting vaccinated people still must stay vigilant and follow all the guidelines and regulations set up by the authorities in relation to the coronavirus infection. This implies that following social distancing, wearing face masks, testing, contact tracing, and isolation on being exposed are still to be followed with utmost diligence.