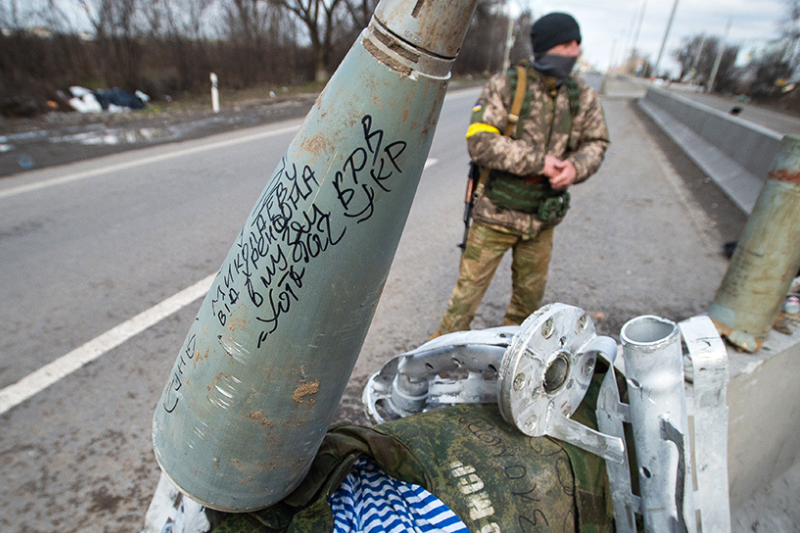 surge in use of 'banned cluster bombs' in ukraine war
Surge in Use of 'Banned Cluster Bombs' in Ukraine War
The use of cluster bombs in Ukraine has surpassed Syria as the country with the highest number of casualties. Latest report reveals that the number of people killed or wounded by these banned munitions increased eightfold in 2022 to more than 1,000. Both Russia and Ukraine are using cluster bombs, with the latter to a lesser extent.
The Cluster Munition Coalition, a network of non-governmental organizations advocating for a ban of the weapons, highlighted Russia's widespread use of these cluster bombs, which open in the air and release scores of smaller bomblets or submunitions. It highlighted the bombing of a railway station in Kramatorsk as the deadliest attack in Ukraine which left 53 dead and more than a hundred wounded.
The report says 15 people were killed in Syria and scores wounded, Iraq recorded 15 people being killed and in Yemen five were killed and around 90 wounded by the explosives. Majority victims in such attacks are children as the bomblets look like metal balls and children pick them up to play. The Cluster Munition Coalition said survivors often sustain severe injuries from the blasts, including burns that need life-long medical care. 
Keep Reading
Campaigners also drew light on unexploded bombs that remain on battlefields long after conflicts end. Shepherds and scrap metal collectors often fall victim to such explosives. Loren Persi, an advocate with Cluster Munition Coalition, said custer bombs also lurk in the fields where truffle hunters forage for the lucrative delicacy. "Efforts to clear the explosives have been hampered by lack of funding and by the logistics of dealing with the patchwork of actors controlling different parts of Syria."
Alex Hiniker, an expert with the Forum on the Arms Trade, pointed out that casualty reduced worldwide before the 2011 uprising transformed into a civil war in Syria. "Contamination was being cleared, stockpiles were being destroyed, but the progress started reversing drastically in 2022 when the Syrian government and allied Russian forces began using cluster bombs against the opposition in Syria."
But this was reduced when the Syria war turned into a stalemate and negotiations for a peace effort began. As for the ongoing Ukraine war, US officials argued that it is necessary to equip Ukraine with cluster bombs to be on par with the aggressor – Russia.