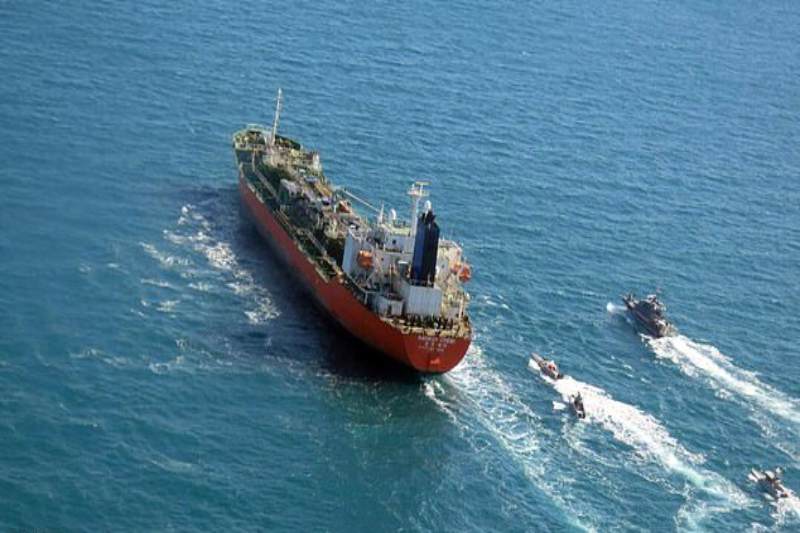 South Korea & Iran standoff
South Korea & Iran standoff: South Korea sends forces near strait of Hormuz as Iran rejects releasing captured vessel
South Korea & Iran standoff: Strait of Hormuz is witnessing arrival of South Korean forces as Iran is coerced to release captured South Korean flagged tanker that was seized with crew onboard on Monday. The tanker is being put at Iran's Bandar Abbas port city. 
Iran's Revolutionary Guards have cited the reason of taking control of the vessel, Hankuk Chemi, along with its 20 crew members that it was "polluting the Persian Gulf with chemicals".
On Tuesday, South Korea's destroyer, The Choi Young, arrived at a strategically critical location carrying Cheonghae anti-piracy unit members. Seoul is looking for a diplomatic way out of the rift. Officials have stressed that no military operation is on cards for now in an attempt to free the crew onboard. The crew consists of 5 South Koreans, 2 Indonesians, 11 Myanmarese and 2 Vietnamese.
South Korea foreign ministry spokesperson Boo Seung-chan said, "The destroyer is carrying out missions to ensure the safety of our nationals."
Owner of Hankuk Chemi said that Iran's Revolutionary Guard troops had stormed into the vessel and forcibly changed its course towards Iran. This however is contradicting to Iran's claims that the vessel was stopped for polluting the Persian Gulf and Strait of Hormuz by chemical spillage. The tanker was said to be carrying 7,200 tonnes of ethanol.
There also has been a speculation that the whole incident was carried out to pressurize Seoul to release billions of dollars of frozen Iranian assets in South Korea, a part of US sanctions. South Korean foreign minister Kang Kyung-wha hasn't responded to this speculation directly but conveyed the priority to "verify the facts and ensure the safety of the crew members."
Kang added, "We have been trying to figure out what happened through the Iranian embassy in South Korea and the South Korean embassy in Iran and are continuing to make efforts to address the situation."