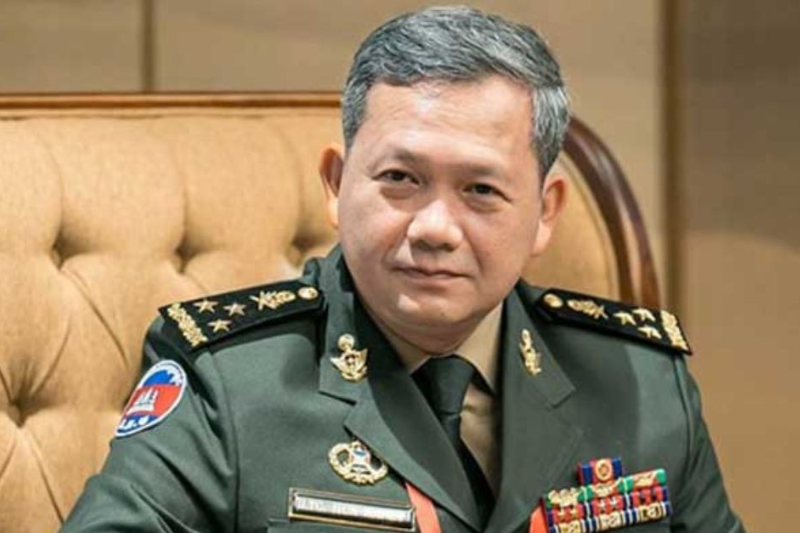 military general hun manet is cambodia's new prime minister
Military General Hun Manet is Cambodia's New Prime Minister
Hun Manet, a four-star general in Cambodia's military, has been widely endorsed by the country's newly elected national assembly to be the new prime minister. He was elected by all 123 members of Cambodia's lower house of parliament on Tuesday.
Cambodia, a country led by Hun Sen – Manet's father for nearly four decades, is set to witness a historic transfer of power, likened to North Korea's dynastic leadership. The former Khmer Rouge guerrilla announced that his son Hun Manet would replace him as prime minister.
But political analysts believe Hun Sen will remain at the center of power and politics in Cambodia. Sam Rainsy, an exiled opposition leader, said Hun Manet's assumption of office does not mark a significant change in Cambodia's political landscape. He believes Hun Sen will continue to pull the strings.
Keep Reading
It should be noted that in an August 3 speech when Hun Sen announced his resignation as PM, he promised not to interfere with the incoming government and said he could come back if necessary. The 71-year-old will become president of the Senate and continue to serve in other positions. 
With Manet elected as prime minister, Hun Sen said he had not run away from the public and criticized those who said he had transferred the leadership to his son, but not real power. Political analysts say nothing much has changed. They believe a true power transition will come about only when Hun Sen is no longer present, and that will be a crucial test for Hun Manet, the country's ruling party and Cambodia's stability.
Hun Manet, a graduate of the West Point military academy in the US, rose through the ranks of Cambodia's armed forces. He has served as head of counter-terrorism, deputy chief of Hun Sen's bodyguard unit, army chief, and deputy military commander. The 45-year-old also has a Masters degree from New York University and a doctorate from Britain's Bristol University – both in economics.