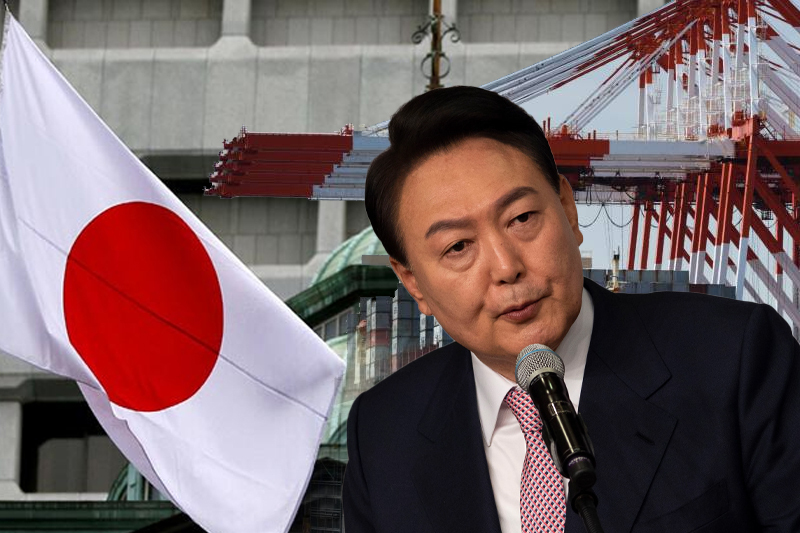 Japan And South Korea are coming closer – Signals
Japan And South Korea are coming closer – Signals
Japan is working to ease pressure from South Korea on export controls, in signs across the Asia-Pacific region that Seoul wants some Chinese in ties.
Yoon Suk-yeol, President of the South Korean President, wants to build a peaceful balance relationship in the field of East Asian security environment. Japan is trying to take advantage of these signals and is trying to ease export controls to South Korea.
This is confirmed by the reports of the media and especially the Sankei newspaper confirmed this news.
Unnamed government sources said Japan would consider and decide how and when to ease restrictions and tough procedures for importing goods. The country will think about how to ease the onerous process of exporting hi-tech materials. The ban was effective in 2019 following a dispute between the two countries Japan and Korea. The center of the controversy was Japan's forced labor of wartime Korean workers. But now the countries are trying to ease the problems that have been brewing for years in this region of the Pacific.
Keep Reading
Though the foreign ministry of Japan and the trade ministry were not made any official comment on this topic. But after some time a voice of the foreign ministry was released in which they said that The issue of export restrictions will be addressed but for that, a discussion with South Korea was needed. The topic of forced labor cannot be avoided.
So, It indicated that the country would reduce export pressure but not in an accelerated mode.
The South Korean ministry said, "At a time when economic security is of increasing importance, given the growing need to promote cooperation among countries that share global values, we hope that Japan will judge wisely."
But in the end, I think this topic can give a boost to the relations in the Asian region because, with its resumption of exports, other countries will also come to the region for peace.