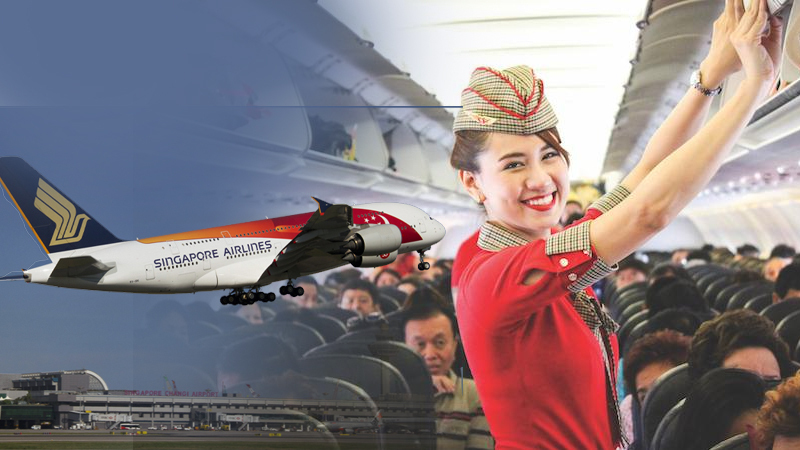 In April, Asia-Pacific airline capacity stagnated
In April, Asia-Pacific airline capacity stagnated
The capacity of the world's airlines has barely changed since March and is essentially unchanged in April, like a boat floating aimlessly on a calm sea. Approximately 18 million fewer airline seats were available globally in April than there were in the corresponding month of pre-pandemic 2019.
There were 449.47 million seats available this month, according to schedule analyzer OAG's April Airline Frequency and Capacity Statistics, which were released yesterday. This is a meager 1.8% increase from the previous month and a 4% decline from April 2019.
once more, Central Asia is in the lead
Seven of the regions examined by OAG—Central Asia (+25%), Central/Western Africa (+22%), Central America (+16%), South Asia (+10%), North Africa (+10%), Upper South America (+9%), and Eastern Africa (+6%)—had more demand than 2019 could handle.
Keep Reading
The five groups comprising the Asia-Pacific (APAC) regions are Central Asia, North East Asia, South Asia, South East Asia, and Southwest Pacific. Compared to 107 million in Europe, 102 million in North America, and 38 million in Latin America, APAC had 168.5 million seats or 37% of the world's capacity. Despite increasing by 12% month over month, Western Europe's capacity is still 7% below that of April 2019.
North-East Asia was the region that moved the most goods throughout Asia-Pacific, demonstrating the advantages of loosened travel regulations. There were 99.6 million seats in North East Asia, 34.2 million in South East Asia, 21.6 million in South Asia, 11 million in the Southwest Pacific, and 2 million in Central Asia. The only region currently 10% above 2019 capacity is South Asia, primarily because of India's economic recovery.
China has reentered the fray
North East Asia now only lags 2019 levels by 2.5% after adding 3.8% more seats in April compared to March. Southwest Pacific lagged by 9%, while South East Asia was stagnant and continues to operate at 19% below pre-pandemic capacity.
With 75 million seats available this month, which is 5% more than in April 2019, China, which has long lagged, is catching up. Unexpectedly, Japan (-36%) and South Korea (-24%) are restraining North East Asia and undoing China's gains.
The region has recovered to about 54% of pre-COVID levels according to March traffic data from the Asia Pacific Airlines Association, and once again this month, South East Asia is where the lost capacity stands out. Only Vietnam is ahead of 2019, though that is a tenuous 0.1%, of the 34.2 million seats that are available in the region, which are distributed among six countries.
The available seats and April 2019 comparisons, according to OAG, are 10 million in Indonesia (-17%), 6 million in Thailand (-28%), 5.7 million in Vietnam (+0.1%), 4.3 million in the Philippines (-38%), 4.2 million in Malaysia (-27%) and 2.8 million in Singapore (-58%).
Now where?
The numbers will probably change significantly over the next few months as the northern summer approaches. How much capacity will US, European, and UK airlines release for the summer peak demand, and how well they will be able to meet it, are the remaining questions.
While aggressive low-cost carriers like AirAsia, VietJet, and IndiGo are adding aircraft, new routes, and additional frequencies, the major Chinese carriers have signaled that they are returning to the fray. The 100% COVID-recovery barrier will probably be broken in the not-too-distant future, barring any unforeseen external shocks or meltdowns a la the Southwest.