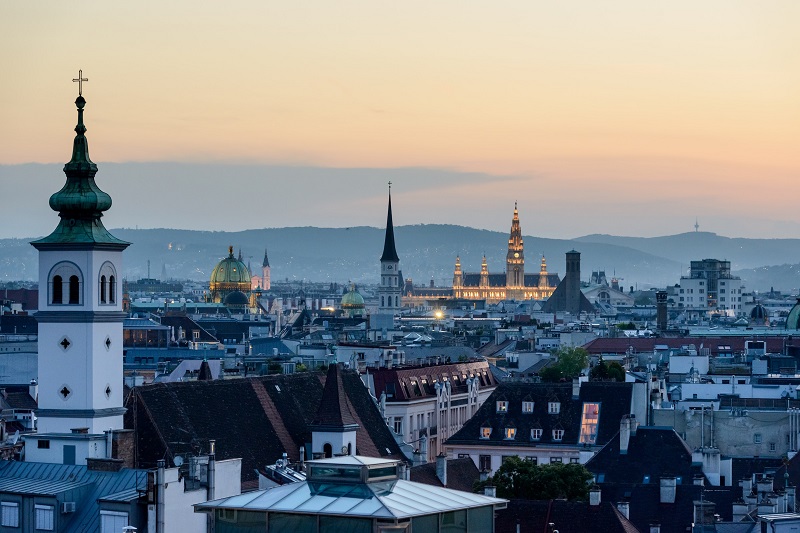 Global Liveability Index: Has Vienna cracked the secret to better living?
Global Liveability Index: Has Vienna cracked the secret to better living?
Have you ever travelled to a city and left with such a positive experience that you immediately start checking job advertisements and property listings once you return home? There are cities in the world that often let their visitors leave with a particularly good vibe.
Anyone who has ever travelled to any of the top ten cities on the Economist's annual Global Liveability Index can probably relate. The 2023 listings include cities from almost every continent, giving a reliable insight into which cities are potentially the best to live in this year.
European Cities Slip Further Down The Rankings
In recent years, some cities have repeatedly been making their way into the top 10. This phenomenon makes some people wonder if those places have actually cracked the secret to better living. Take the case of Vienna which was named the world's most liveable city again in 2023.
But a number of other European cities slipped further down the rankings, despite a noticeable shift for the better for the majority of cities post-pandemic. It seems some places in the continent are feeling the effects of the brutal Ukraine war.
Keep Reading
While Frankfurt in Germany and Amsterdam in the Netherlands previously occupied seventh and ninth spots in 2022, they have now both crashed out of the top 10. Cities in the UK suffered some of the most significant declines, including Edinburgh, London and Manchester.
Nevertheless, Western Europe retained its poll position, despite a number of its cities seeing a drop in rankings, improving its score to 92.3 from 91.4 last year. The Asia-Pacific region noted the biggest improvement, from last year's figure of 69.1 to 73.5 this year.
Which Cities Made The Top 10?
10. Auckland, New Zealand and Osaka, Japan
9. Toronto, Canada
8. Geneva, Switzerland
7. Calgary, Canada
6. Zurich, Switzerland
5. Vancouver, Canada
4. Sydney, Australia
3. Melbourne, Australia
2. Copenhagen, Denmark
1. Vienna, Austria When compiling the Global Liveability Index, the Economist's Intelligence team doesn't just rely on the cities' good vibes. They examine a plethora of other factors as well, such as the quality of healthcare, education, infrastructure and cultural scene.