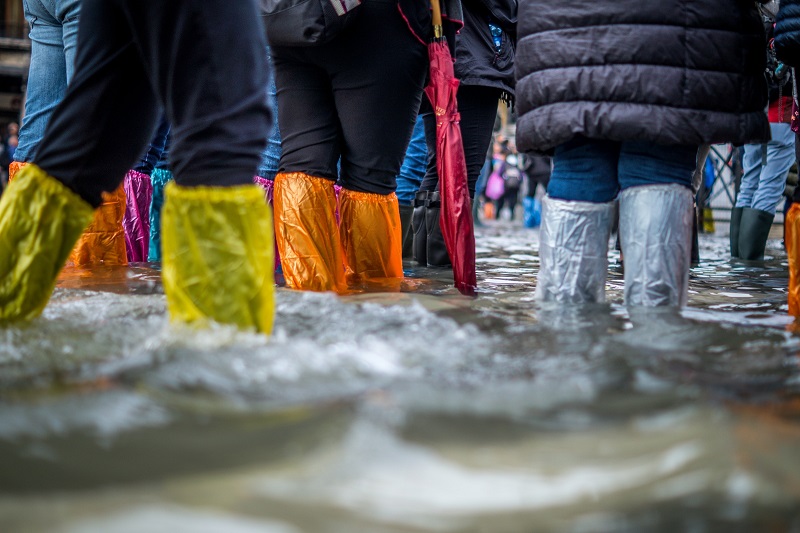 Beijing in distress as torrential downpours continue for fourth day
Beijing in distress as torrential downpours continue for fourth day
China deployed military helicopters on Tuesday to deliver supplies to Beijing flood victims as deadly rainstorms wreak havoc in the Chinese capital. Footage showed chaotic scenes on trains stranded on tracks for as long as 30 hours, with multiple passengers in need of food and water.
As the country prepares for the arrival of the sixth storm of the year, heavy rains continue to disturb lives in Beijing and surrounding areas, with nearly the average rainfall for the entire July dumped on the city in just 40 hours.
According to state broadcaster CCTV, a military unit launched an "airdrop rescue mission" on Tuesday to deliver ponchos and food packages to passengers stranded in and around a train station in the capital's hard-hit Mentougou district.
Keep Reading
Climate Change Exacerbating Extreme Weather Events
About 150,000 households in Mentougou had no running water, Beijing Daily reported Tuesday, with 45 tankers dispatched to provide emergency supplies. CCTV was running live images in the morning of a row of buses half submerged in floodwater in the Fangshan neighbourhood.
As of Monday night, Beijing had evacuated over 52,000 people from their homes and sealed off dozens of mountain roads. It recorded an average of 260mm of precipitation over almost three days, with the Changping Wangjiayuan Reservoir logging the largest reading at 738.3mm.
China has been posting record temperatures and experiencing extreme weather this summer, like numerous other countries around the globe. Scientists believe these unprecedented events have got a lot to do with the human-caused climate emergency.