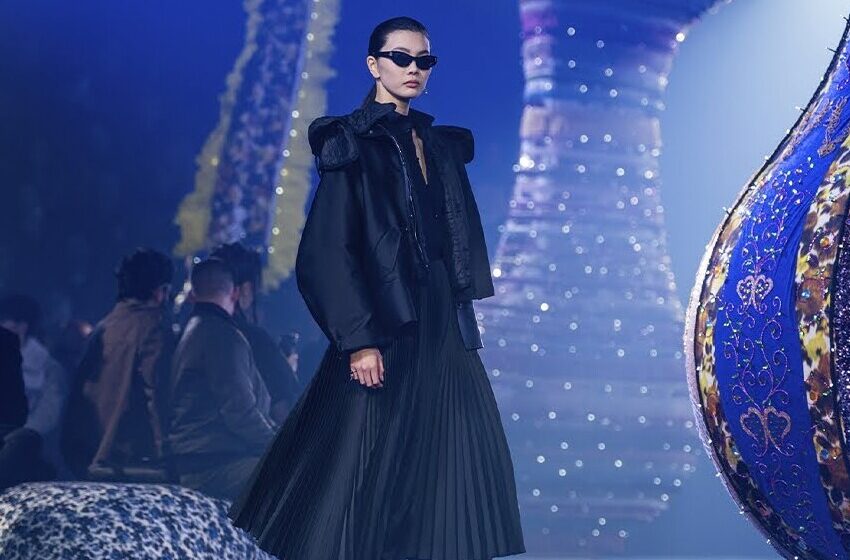 as paris fashion week begins, dior returns to the 1950s
As Paris Fashion Week begins, Dior returns to the 1950s
The 1950s were considerably cooler than you believe. This was the message sent when Paris fashion week kicked off with a Dior show that recast the image of that decade as outdated. In lieu of pink sweaters and milkshakes, Juliette Gréco and the cafe society of the Rive Gauche (left bank) of Paris favored strong black coffee and small black outfits.
The designer, Maria Grazia Chiuri, stated onstage at the event that she intended to recapture the 1950s for France, as they have been dominated in popular consciousness by the United States.
"Like many foreigners, so much of my vision of France was molded by Paris as viewed through an American lens," she added, alluding to the beautiful photographs of Richard Avedon and Hollywood films.
In search of the French female narrative of the 1950s, Chiuri chose Catherine Dior, Gréco, and Édith Piaf as the season's muses because they "had quite diverse lifestyles, but shared a feeling of defiance – and who loved to wear black."
Catherine Dior, sister of the house's founder Christian, was a member of the French resistance during World War II. Under the codename "Caro," she gathered intelligence on the movements of German troops and vessels. After being arrested by the Gestapo and transferred to Ravensbrück detention camp, she escaped in 1945 and was later awarded the French Légion d'honneur.
Keep Reading
Her gaunt body and traumatized demeanor were a major inspiration for her brother, whose postwar New Look silhouette was in part an attempt to give hope and optimism to women who had suffered during the war, like his sister.
In homage to Gréco, a client of Dior in the 1950s, the show began with a model wearing an exquisitely undone white shirt with a modest straight black skirt.
A ladylike black handbag swung from an opera-gloved hand. Piaf, whose many achievements included breaking the United States a decade before the Beatles while singing in France, was also present in spirit, wearing a black beret and a Je Ne Regrette Rien slogan T-shirt, along with a heavy application of eyeliner and mismatched earrings.
The collection featured a melancholy, darkly chic image of the 1950s, in which the gathering storm clouds of the following decade are visible on the horizon.
In the second half of the 1950s, when the initial exuberance of the full-skirted New Look gave way to more graphic lines, Dior became synonymous with poised lines and slender delicacy.
Yves Saint Laurent, who was Christian Dior's assistant and took over the house after Dior's death in 1957, designed the "New York" dress, a two piece set of black boxy jacket and straight skirt. A fundamental change in attitude was achieved by employing contemporary textiles rather than reproducing garments from the past: whereas the clothing of the 1950s was rigid, the garments of 2023 are airy despite their vast volume. "How I can now create clothing is less sculptural," Chiuri stated. "It is less exact and less concerned with perfection. I prefer it since it is warmer."
Also Read:- Europe's mild winter to end soon with cold front and chance of snow