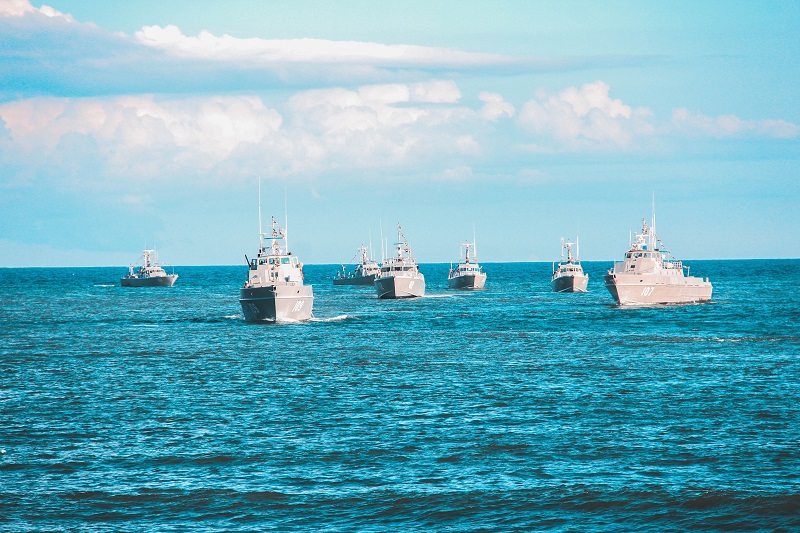 QUAD Countries First Malabar Naval Exercise in Australia, in 2023
QUAD Countries First Malabar Naval Exercise in Australia, in 2023
The Malabar Navy Exercise, previously held in the Indian Ocean, will be held off the coast of Sydney on Friday by India, Japan, the United States, and Australia. This will be the first time the war games have been held in Australia.
On their way to Sydney, Japanese and Indian navy ships made stops in the Pacific Island nations of Solomon Islands and Papua New Guinea, highlighting the strategic significance of the area at a time when China and the United States are at odds.
The U.S. Navy's Seventh Fleet Commander, Vice Admiral Karl Thomas, stated at a press conference on Thursday in Sydney that the exercise was not directed at a specific nation and would enhance the four forces' ability to cooperate.
Thomas stated that all other countries operating in this region are supported by the deterrence that our four countries offer as we work as a Quad.
All of our nations are now concentrating on Oceania, the island countries to the northeast of Australia, he continued.
Keep Reading
Vice Admiral Dinesh Tripathi of the Indian Navy noted that a lot has changed since the first Malabar Exercise, which the United States and India conducted in 1992 at the end of the Cold War.
According to him, when Australia took part for the first time in 2007, it sent some messages throughout the world.
In 2008, Australia left the so-called Quad after China objected to its participation in the Malabar Conference. Australia rejoined Malabar and the Quad in 2020, despite China's continued criticism of the alliance as an attempt to contain it.
Rear Admiral Christopher Smith, the Australian fleet commander, stated that the Pacific is crucial to us.
We recognize that people want to advance their goals of growth and development, but transparency is key.
F-35 fighter jets, P-8 surveillance planes, and submarines from Australia will join ships from the four countries.
According to Smith, the front line in terms of competition and potential future conflicts is the underwater battle space.
Malabar is being held off Australia's east coast rather than its west coast, which faces the Indian Ocean, because there were ships in the area following the larger Talisman Sabre exercise, which involved 13 nations and ended last week.