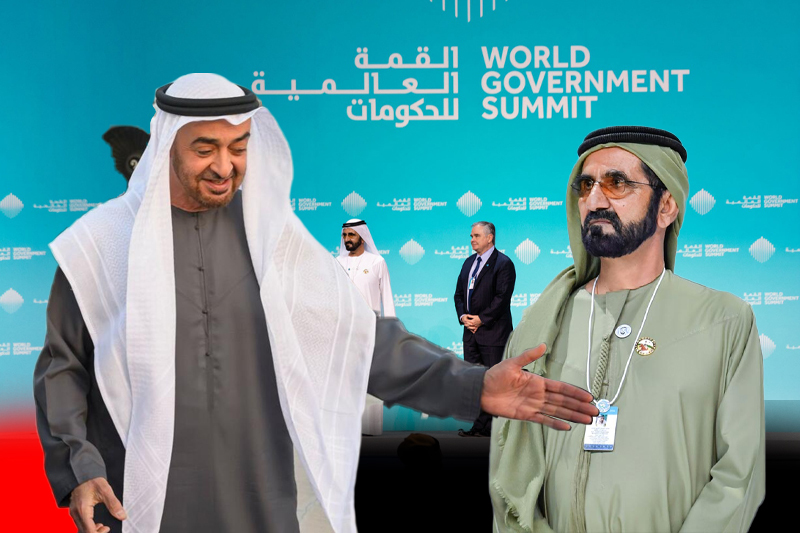 World Government Summit 2023 officially kicks off in Dubai
World Government Summit 2023 officially kicks off in Dubai
The 10th edition of the World Government Summit (WGS 2023), under the theme "Shaping Future Governments", officially kicked off this morning in Dubai's Madinat Jumeirah complex with the participation of 20 heads of state, 250 ministers, 10,000 government officials, businessmen, thought leaders and global experts, and more than 80 international organisations.
The summit aims to develop strategic plans and creative solutions that are essential in shaping future governments. Leaders and experts will discuss scores of pressing issues of our time and review current and future challenges in over 220 sessions during the WGS, which will last until February 15.
UAE President Sheikh Mohamed bin Zayed Al Nahyan and Vice President, Prime Minister, and Ruler of Dubai, Sheikh Mohammed bin Rashid Al Maktoum, welcomed participants at the summit on Sunday.
"The WGS … emphasises the UAE's influential contribution to find solutions to future challenges, in a way that meets the aspirations of future generations and benefits the world," Sheikh Mohamed said.
Keep Reading
WGS's current edition hosts the largest gatherings in its 10-year of life since it was launched. The inclusive platform has long been focusing on establishing a new system of international partnerships based on inspiring and shaping future governments.
The summit will host a set of interactive dialogue sessions within six main themes: Accelerating Development and Governance, Governing Economic Resilience and Connectivity, Exploring the Frontiers, Future of Societies and Healthcare, Prioritising Learning and Work, and Global City Design and Sustainability.
Tesla boss Elon Musk's online appearance is a key component of the three-day forum.
WGS 2023 will feature a conversation between the businessman and Mohammed Al Gergawi, Minister of Cabinet Affairs and also chairman of the summit.
The fight against climate change is also expected to feature prominently. The summit comes ahead of the COP28 climate change conference, all set to be hosted by the Emirates in November and December this year.
Read More:- Major Updates: Turkey-Syria Earthquake: Death Toll crosses 34,000