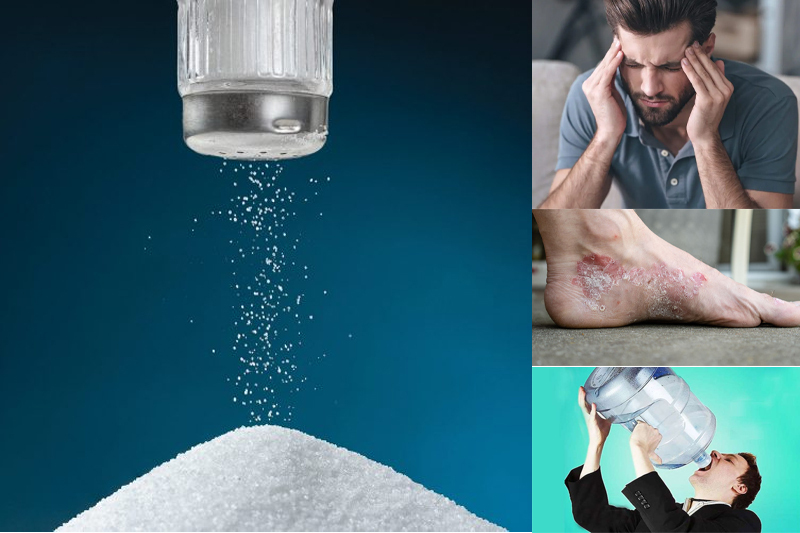 why cut down on your consumption of salt
Why cut down on your consumption of salt
Sodium is important to control enzyme operations and muscle contraction. It also helps to maintain blood sugar and cardiac function. However, a person should limit the amount of salt they consume to prevent rising blood pressure, bloating and the risk of heart disease.
You must cut down on your consumption of salt to reduce blood pressure, as well as the risk of cardiovascular disease and stroke. You must avoid eating packaged and processed foods to monitor your salt intake.
Why you should not consume excessive salt
Water retention
People's kidneys have to maintain a particular sodium-to-water ratio. According to experts, when a person eats too much salt, the body retains extra sodium, which can increase the amount of fluid in the body. Experts recommend an intake of salt between 9 to 12 grams per day.
Keep Reading
Frequent Headaches
Consuming excess salt can trigger migraines. Consuming high levels of sodium can cause frequent headaches in some people. Some studies confirm a link between high salt intake and headaches.
Eczema
New research suggests that the consumption of too much salt can cause eczema outbreaks. The report published in Science Translational Medicine confirms a link between excess consumption of salt and the aggravation of T-helper cells, which can cause hyperactive inflammation and eczema.
Intense thirst
The excess consumption of salt can also cause you to have a dry mouth or feel thirsty. It is important to maintain the sodium-to-water ratio in your body. Avoid eating too much packaged food. When a person feels thirsty, they may increase their fluid intake. An increase in fluid intake can also cause you to urinate more than usual.
Read| Floods from ice lakes pose threat to communities in Asia and South America
Increased blood pressure
Consuming excess salt over a long period of time can also cause high blood pressure. It can also lead to the narrowing of the blood vessels. Salt intake of fewer than 5 grams per day helps to reduce blood pressure.