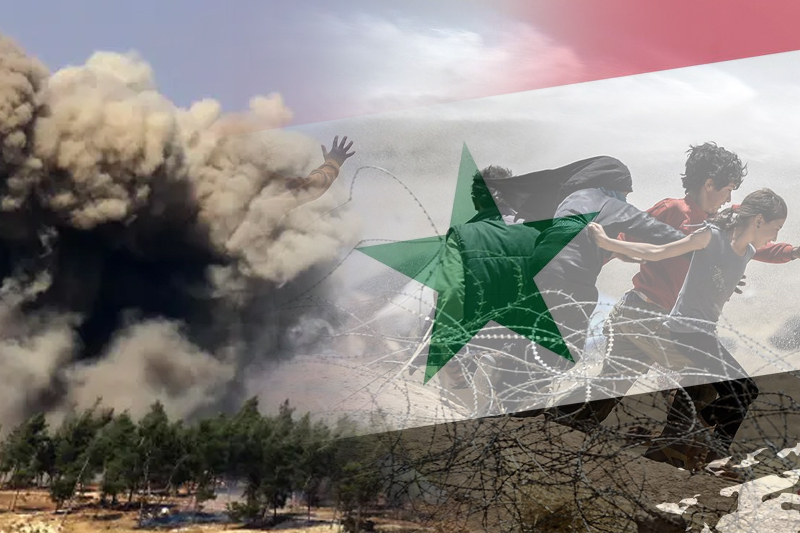 turkeys changed interest in syria is triggering fear among refugees
Turkey's changed interest in Syria is triggering fear among refugees
Syrians in the Kurdish part in north of the country as well as the opposition are alarmed and concerned over changed interest of Turkey in Syria. Turkish leader Recep Tayyip Erdogan has moved to normalize relations with Damascus amid claims the proposed move might lead to "mass demographic swaps and the forced return of millions of refugees".
Turkish president Erdogan had over the weekend voiced his agreement to growing chorus of officials, shifting rhetoric on Syrian leader, Bashar al-Assad, with claims, "Political dialogue or diplomacy cannot be cut off between states." His remarks have been the clearest signal yet underlining new policy change from Turkey in effort to stabilize Assad, changing his position from a major supporter of his ousting for over a decade.
The remarks come on the eve of the ninth anniversary of the Syrian war's greatest atrocity, when the around 1,300 Syrian civilians were gassed with sarin shells on August 21, 2013 in an opposition area in the suburbs of Damascus with sarin shells. Over the years since then, Russia and Iran have steered Assad into a pyrrhic victory in the wars on land of Syria. Russia and Iran along with Turkey now have prominent stakes in a war hit fractured country, described as postwar Syria. In this postwar Syria, a large part of the population remains outside the control of the government in Damascus.
Erdogan was a staunch opposer of Russian bombings in Idlib over recent years, where Turkey had a significant influence established over the past two years. However, recent bombings attracted no reaction from Ankara. "The Turkish leader is understood to have been dissuaded from launching a new incursion into the Kurdish north-east of Syria last month after speaking to Putin during a summit in Sochi," experts note.
Anti-refugee sentiment is running high in Turkey as Erdogan prepares to face election next year, amid blaring issues like economy and simmering unrest in society. Tapping the interest of his position and sentiments of the people in Turkey, Erdogan has announced plans to send back around 1 million refugees to Syria, funding construction of homes in areas between Kurds in the north-west and north-east. "The messaging from the Turks is very clear. They want to deal with the PKK, and Assad now has some leverage with them for the first time. But it's all brokered through Putin though, so he shouldn't push it too far," said an official in Beirut.