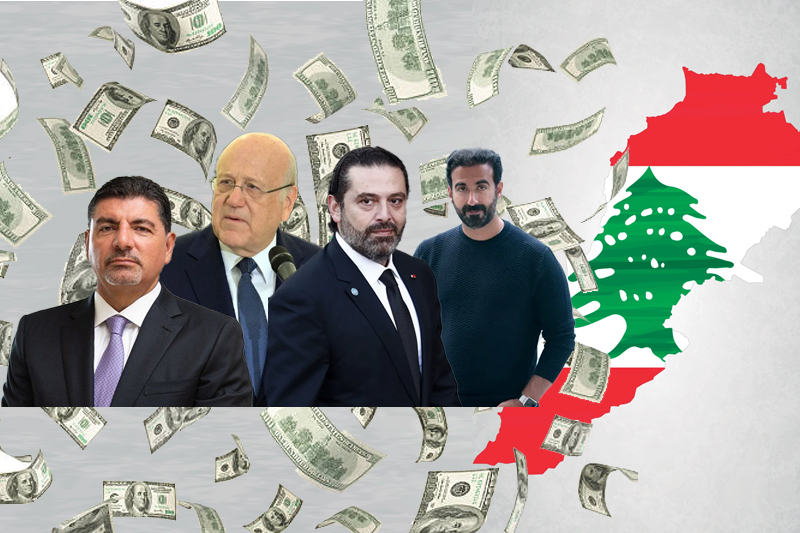 top seven richest people in lebanon
Top Seven Richest People in Lebanon
Lebanon is home to some of the most successful business people who have accumulated enormous wealth throughout the years. Many of them have the good fortune to have capable brothers, sons, and other family members who have grown the company to new heights, frequently leading to global development.
Are you interested in learning more about the affluent powerful people in Lebanon? Here is a list of the top seven richest people in Lebanon.
Also Read – Top 10 Richest Black Women in the World
1) Najib Mikati – $3.3 Billion
The current richest guy in Lebanon is also the former prime minister. Najib Mikati, a self-made man, derives the majority of his money from the telecom industry. He started the renowned telecom business Investcom with his brother Taha, which was later acquired by MTN Group.
2) Taha Mikati – $3.3 Billion
Before selling Investcom to MTN, the younger Mikati and his brother Najib were Investcom's successful business partners. Taha owns the majority of MTN through the holding company M1 Group. M1 has stakes in fashion, real estate, and jet leasing.
3) Bahaa Hariri – $2.3 Billion
Extensive investments have been made by Bahaa in Jordan. In partnership with the Jordanian government, he established his own real estate company, the Horizon Group. Bahaa Hariri, a Boston University graduate with great credentials, owns sizable shares in the shipping company Global Express.
4) Saad Hariri – $1.5 Billion
Saad is a successful politician and businessperson. He serves as the chairman and chief executive officer of Saudi Oger, one of the country's largest construction companies. He also heads the Future Movement party and served as Lebanon's prime minister.
5) Robert Mouawad – $1.45 Billion
The primary source of riches for Mouawad is the exquisite jewellery business that his grandfather left to him. The large family firm has more than 20 outlets across the Middle East, Asia, Switzerland, and Los Angeles. He also has substantial real estate holdings.
6) Ayman Hariri – $1.1 Billion
The second-youngest son of business mogul Rafic Hariri is a millionaire from Lebanon named Ayman Rafic Hariri. He was the previous deputy CEO of Saudi Oger and the CEO and co-founder of the social network Vero.
Also Read – Top 10 richest women in world 2023
7) Fahd Hariri – $1.1 Billion
The youngest son of Rafic Hariri, Fahd Hariri is a Lebanese millionaire heir and real estate developer. He creates many residential real estate, primarily in Beirut. In addition, he chairs the Har Investment Fund and is on the advisory board of Lutetia Capital SAS in Paris.