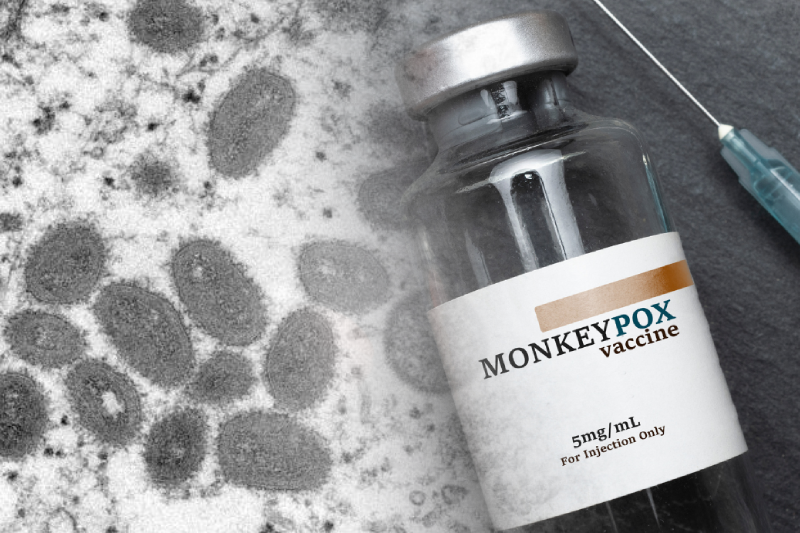 monkeypox vaccine access expanded by biden administration to states with increasing cases
Monkeypox Vaccine access expanded by Biden administration to states with increasing cases
The United States of America's Department of Health and Human Services announced on Tuesday that it is planning to distribute approximately 300,000 vaccines against monkeypox to states that are recording a high number of cases. These vaccinations have been recommended to people with known or suspected contact to the rare virus that is causing monkeypox.
"While monkeypox poses minimal risk to most Americans, we are doing everything we can to offer vaccines to those at high-risk of contracting the virus," HHS Secretary Xavier Becerra said.
"Some 56,000 vaccine doses will be made available immediately, while 240,000 will be released in coming weeks," according to HHS.
"The Centers for Disease Control and Prevention is also recommending vaccines for anybody with a suspected exposure to monkeypox, whereas vaccination was previously only recommended for people whose exposure to the virus was confirmed," the agency said.
Monkeypox Vaccine – Jynneos
Jyennos is the authorized vaccine for smallpox and monkeypox, which the HHS expects to be available this summer. More than 750,000 vaccines will be available initially this summer, said HHS, with number increasing to around 1.6 million doses of monkeypox vaccine by the end of this year.
The Jynneos vaccine is a new vaccine developed by Danish company Bavarian Nordic.
Increasing cases of Monkeypox
Past few weeks Monkeypox has been spreading like wild fire across western countries. CDC Director Dr. Rochelle Walensky said that 4700 cases have been detected till now across at least 49 countries.
Monkeypox infection commonly presents as skin rashes, leading to fever and swollen lymph nodes. However, the infection hasn't been reported to be deadly.
A World Health Organization (WHO) panel had determined last weekend that the infection of monkeypox cannot be dubbed yet as a global health emergency. However, the continuing spread of infection is a cause for concern and WHO has advised continued observation.