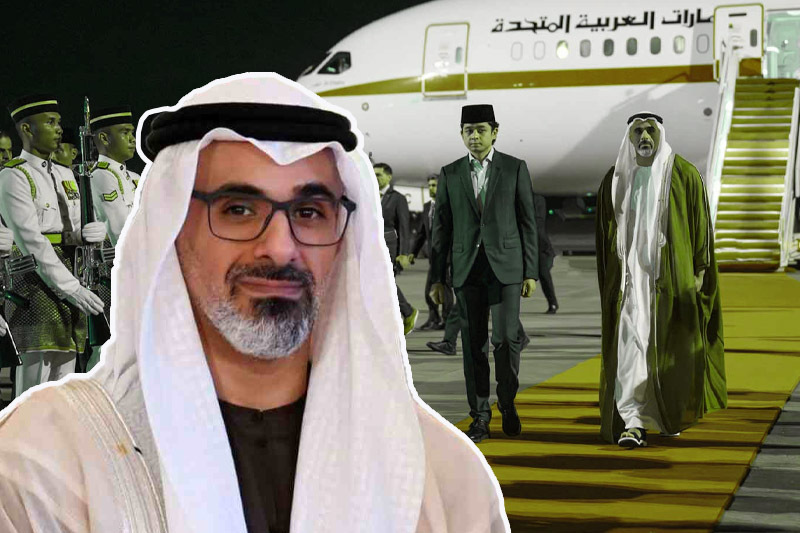 Malaysia receives special attention in UAE's Southeast network expansion strategy
Malaysia receives special attention in UAE's Southeast network expansion strategy
Crown Prince of Abu Dhabi, Sheikh Khaled bin Mohamed bin Zayed Al Nahyan, has arrived in Kuala Lumpur on an official visit. The trip aims to further bolster bilateral relations between the two countries across numerous different sectors, including trade and energy.
One of the most important factors in strengthening the long-standing ties between the UAE and Malaysia is the close relationship between the Emirati President, Sheikh Mohamed bin Zayed Al Nahyan, and the King of Malaysia, Al Sultan Abdullah Ri'ayatuddin Al Mustafa Billah Shah.
Relations between the two countries have been getting stronger year after year, particularly after the establishment of the UAE embassy in Kuala Lumpur in 1995 and the Malaysian embassy in Abu Dhabi in 1983.
Keep Reading
November 2017 brought in major decisions as Malaysia and the Emirates signed two landmark memorandums of understanding (MoUs) on political consultations and establishment of a joint cooperation committee.
Economic Relations
The two countries have been witnessing magnificent growth and prosperity in economic relations. The UAE is Malaysia's largest economic partner in a broad region, the first destination for Malaysian exports, and even the second largest source of its imports from West Asia.
In 2021, non-oil trade between both reached nearly $4.3 billion, a massive increase of 20% compared to the year before.
Military Cooperation
The annual joint exercise "Desert Tiger" is part of a larger effort by the leaders of the two countries to realise a shared goal of exchanging knowledge and improving military capabilities between the two sides to enhance teamwork, performance, and combat effectiveness.
The joint exercise demonstrates the common desire of the UAE and Malaysia to share military expertise and enhance their military cooperation.
Health and Medical Cooperation
Cooperation between the two countries gained considerable momentum during the lockdowns.
The UAE delivered 20,000 Covid-19 testing kits to Malaysia in March 2020, followed by 14,000 units of disinfectant fluids sent in mid-May.
Furthermore, the Khalifa bin Zayed Al Nahyan Foundation brought relief to more than 100 entities and thousands of individuals during the month of Ramadan 2020, when it provided food aid to help diminish the suffering of needy groups in light of the pandemic.