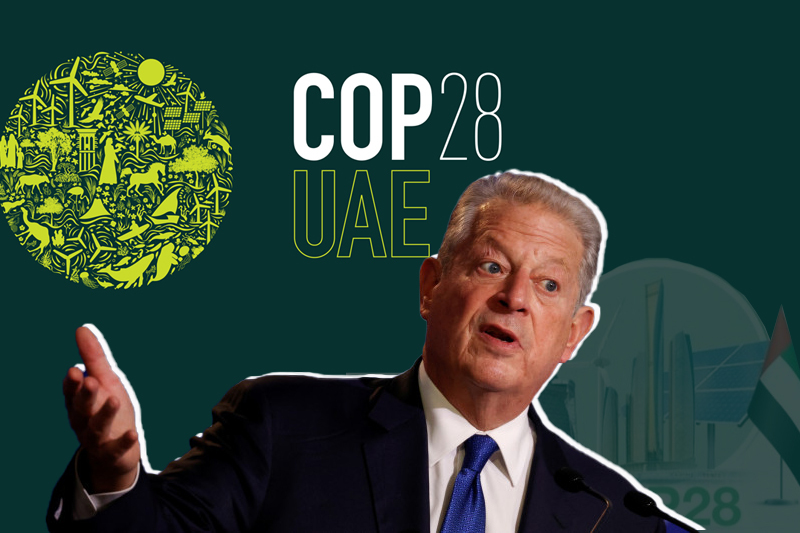 Former US VP Al Gore criticises selection of oil chief to oversee COP28
Former US VP Al Gore criticises selection of oil chief to oversee COP28
Earlier this month, at the World Economic Forum's annual meeting in Davos, Switzerland, noted climate activist, former US vice president, and 2007 Nobel Peace Prize winner Al Gore launched a wide-ranging attack, whose targets included political leaders who lack ambition and a World Bank which is failing badly.
Le Monde reported, the most extreme symbol of the current failure, Gore said, is the appointment of Sultan Al Jaber, who heads the Abu Dhabi National Oil Company, as president-designate of the upcoming COP28 climate summit, which will be hosted by the United Arab Emirates from 30 November through to December.
"We cannot let the oil companies and gas companies and petrostates tell us what is permissible," he mentioned.
Nonetheless, the UAE supports green infrastructure and clean energy projects worldwide. In October 2021, the country announced its intention to reach net zero by 2050, as part of the UAE Net Zero 2050 strategic initiative, becoming the first in the region to do so. The initiative alines with the Paris Agreement, which calls on countries to develop long-term strategies to limit the rise in global temperature to 1.5C compared to pre-industrial levels.
Keep Reading
Gore, who recently made headlines after he claimed global warming was "boiling the oceans", has a history of making climate-related proclamations later proven to be false, a report from Fox News said. At the annual meeting, Gore, Time.News said, compared the effects of the amount of GHG emissions, which would currently be "162 million tons", according to him, with 600,000 atomic bombs similar to the one that was dropped on Hiroshima.
This quantity "now traps as much extra heat as would be released by 600,000 Hiroshima-class atomic bombs exploding every single day on the earth," he mentioned.
The former VP also shared a prediction that the number of climate refugees across the globe would increase to a billion within the century.
Gore has often been criticised by global warming sceptics for exaggerating scientific assessments and predictions and presenting an alarmist portrayal of global warming, the Climate Policy Watcher reports.