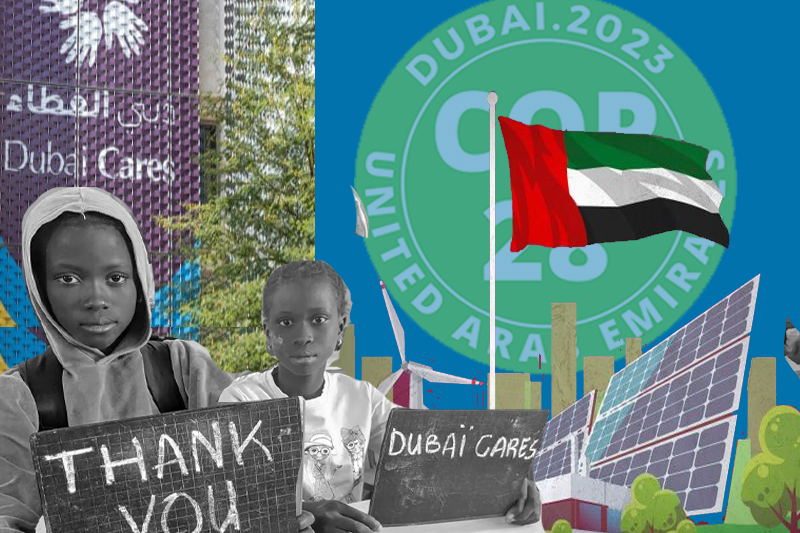 Dubai Cares gears up for COP28, reviews milestones reached in 2022
Dubai Cares gears up for COP28, reviews milestones reached in 2022
Representing a milestone moment for the education sector globally, Dubai Cares, a UAE-based global philanthropic organisation supporting education, was recently named Education Partner for the upcoming COP28 climate summit to be hosted by the Emirates towards the end of 2023.
"If we talk about education and if you think climate is not part of the education agenda and education should not be part of the climate agenda, then you're wrong," Tariq Al Gurg, chief executive and vice chairman of Dubai Cares, has said.
The civil society organisation, formally associated with the United Nations Department of Global Communications, will host the RewirEd education summit during COP28. The event will bring climate action education and approaches into the limelight.
Majid Al Suwaidi, director general of COP28, welcomed the partnership with Dubai Cares, saying youths and society must be empowered "with the knowledge and skills to become changemakers and contribute to meaningful action."
Keep Reading
This 24 January, on the occasion of International Day of Education, Dubai Cares reviewed its achievements in 2022. The philanthropic organisation reached a number of milestones last year.
Climate Syllabus
Global warming studies are not part of the syllabus in 47% of countries, a recent UN poll shows. Dubai Cares, through its participation at COP27, highlighted the importance of integrating education and climate to achieve global education transformation.
'Dine.Feed.Educate'
In 2022, on World Food Day – celebrated on 16 October every year – the organisation, along with award-winning author Flavel Monteiro, launched the 'Dine.Feed.Educate' initiative to raise funds for the education of underprivileged children globally.
Emergency Support
Last September, Dubai Cares, Emirates Red Crescent, and Sharjah Charity International launched the 'We Stand Together' volunteering initiative to show solidarity with the flood-affected people in Pakistan.
To date, the UAE philanthropic organisation has launched scores of education programmes reaching more than 21 million beneficiaries in 60 developing countries.