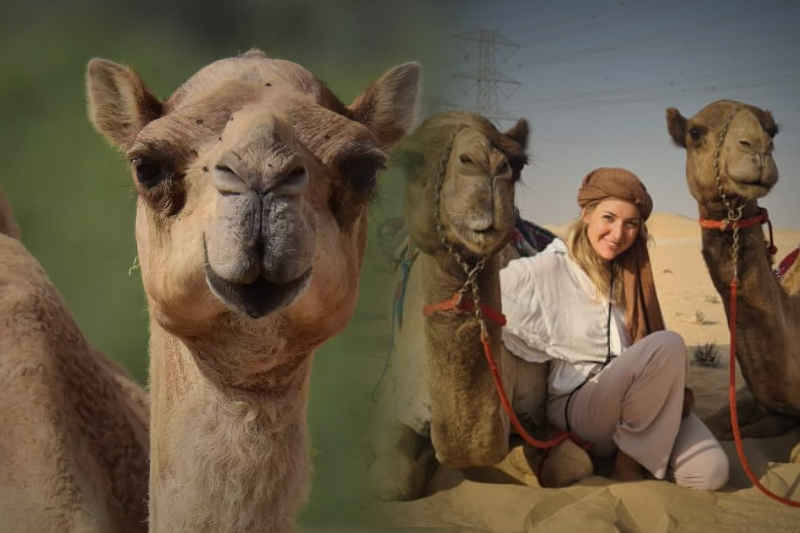 camel riding in uae how the women are leading the way into once male dominated industry
Camel riding in UAE: How the women are leading the way into once male-dominated industry
Just outside the ultra-tech metropolis city of Dubai in the United Arab Emirates is located the first licensed camel riding teaching school of the country. The fact that it is the first school teaching the traditional activity of the country is not the only surprising fact – the even more pleasantly astonishing fact is that one of the founders of the Arabian Desert Camel Riding Center (ADCRC) is a woman, 30-year-old German expat Linda Krockenberger. This is a big achievement considering camel riding is traditionally a male dominated activity.
This also highlights the keenness of UAE as a country and society to adapt new mindset and give women equal chances in all sectors.
Women a big part of camel riding activity
Linda Krockenberger explains that before the school was founded, women never rode camels. But now the school has 30 regular riders, majority of them being women. "Initially, we didn't target women in particular," she says. "With me being a woman and being a part of the school, people saw it as unique, and it drew a lot of attention."
Camel riding has become a big industry in UAE, with camel festivals becoming a big attraction with prize money of thousands of dollars.
When Linda moved to UAE in 2015 for working in hospitality sector, she fell in love with the desert and culture. She wanted to ride camels, given her experience in Germany. But given her gender, it was not easy. "The only response I received was 'you can ride but only if we ride at night, in darkness' or 'it will be good if you can dress like a boy,'" she says. "I couldn't do that. I don't want to do something that's considered inappropriate."
"That was a big conflict for me," she continues. "I wanted to be reassured that we can dress modestly and be culturally appropriate, but we can be women."
Now with opening an officially licensed school for camel riding, Linda has opened doors for other women. "The fact that we are officially recognized is really important," says Krockenberger. "What we do has wider implications for women in the region because we do it in an institutional capacity. There is validation that then slowly makes its way down to communities."
Now women riding in her school are showing the community how they can ride safely and with dignity and show the world how UAE is advancing with the times, while protecting their culture and heritage.